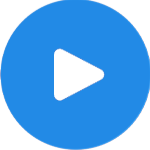 Webinar
The Power Revolution: Innovation and IP in Power Management Technologies
Innovations relating to power and power consumption are an increasingly hot topics as society works to reduce our power footprint by reducing power consumption and moving away from reliance on fossil fuels.
As power related innovation continues to advance, implementations are continually morphing from one domain to into another – in manufacturing, solar, data centers, automotive, robotics, consumer products, mobile applications, adapters, charging, and internal device power management. The drive to energize with increasingly less power, and cleaner, greener power is undeniable.
Watch for an in-depth conversation that will look at the technologies and the breadth of underlying innovations that collectively define the power revolution, both from a technological standpoint and from an enforcement of rights standpoint. Joining Gene will be Miranda Jones, Partner at Porter Hedges, and Martin Bijman, Director of IP Products, TechInsights.
The panel will discuss the making of power devices using semiconductors, power management technologies and products that use power efficiently, and the enforcement of the intellectual property rights associated with semiconductors and power management technologies.
Register here to view the webinar on-demand, any time, at your convience.
* TechInsights will send an email of the on-demand webinar video recording.
Please make sure you are opted in to receive email notifications.
The authoritative information platform to the semiconductor industry.
Discover why TechInsights stands as the semiconductor industry's most trusted source for actionable, in-depth intelligence.