Mobile RF / IP Webinar - On Demand
Mobile Radio Frequency: A Patent and Technology Perspective
Register to watch this webinar on demand.
In 2019, the market for Mobile Radio Frequency (RF) components was approximately $11.9B and is estimated to grow to approximately $16.9B in 2022. Manufacturers are faced with increased complexity brought about by new standards (such as 5G), carrier aggregation, multi-mode phones, and consumer's ever-increasing demands for bandwidth and reduced power consumption.
We see different approaches to addressing these complex issues; while some vendors are providing pin-compatible components that enable a common architecture to support different bands/regions simply by replacing components, other vendors are focused on more integrated architectures.
This webinar describes how the RF market has evolved and how, more than ever, advanced investigations and prosecutions can be accomplished using technical analysis.
We will look at:
the Mobile RF patent landscape,
market and design wins,
of analysis that can be leveraged for patent investigations to find evidence of use or prior art in this space.
About the Speaker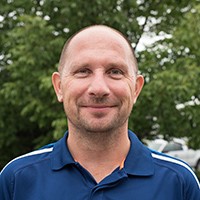 John Sullivan
Senior IP Solutions Analyst
John Sullivan is a Senior IP Solutions Analyst with TechInsights. With more than 20 years within the organization – first with Chipworks, now TechInsights – he has held several roles, from Circuit & Patent Analyst, Engineering Circuit Manager, to the IP side of the house, and into his current position.
His experience has made him a well-rounded patent analyst and reverse engineering professional. His current role involves planning and executing programs that help TechInsights clients leverage their intellectual property.

Sign up for latest analysis, news and insights from TechInsights!
Stay informed about TechInsights' products, services, and events. Email collection adheres to TechInsights' Privacy Policy.
Revealing the innovations others cannot inside advanced technology products
Contact
General Inquiries
1-888-666-8888
1891 Robertson Rd #500, Nepean, ON K2H 5B7
Copyright © 2023 TechInsights Inc. All rights reserved.