Wednesday June 24, 2020 / 2:00 p.m. ET
Hosted By: Chi Lim Tan
3D NAND, or vertical NAND, with its higher density and lower cost per bit, has been a driving force in the popularity of solid state drives (SSD) thanks to the innovation and continued investment from both manufacturers and suppliers. 9x-layer NAND devices are now commonly available in the market and 1xx layer NAND devices have been in mass production for a year.
In this webinar, we present a comparison of 9x-layer 3D NAND devices from major manufacturers: Samsung, KIOXIA / Western Digital, Intel / Micron and SK hynix. The process sequence is discussed, with emphasis on the word line pad (WLP), also commonly known as staircase. The usage of lithography masks for WLP is further considered, with an in-depth discussion of one device, to provide a clearer understanding of the WLP formation.
Duration approx. 30 minutes
About The Host
Expert who will be conducting this webinar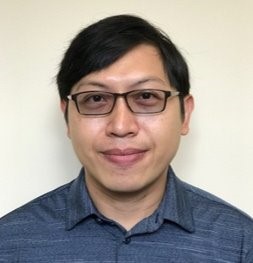 Chi Lim Tan
Senior Process Analyst
Chi Lim Tan is a Senior Analyst on the Process Team with TechInsights who has considerable experience working with planar and vertical FLASH memories.

Prior to joining TechInsights in 2019, Chi Lim worked in Process Integration, Research and Development with several prominent organizations, including SSMC (NXP-TSMC joint venture), GLOBALFOUNDRIES, Micron, and imec Belgium.
Sign up for latest analysis, news and insights from TechInsights!
Stay informed about TechInsights' products, services, and events. Email collection adheres to TechInsights' Privacy Policy.
Revealing the innovations others cannot inside advanced technology products
Contact
General Inquiries
1-888-666-8888
1891 Robertson Rd #500, Nepean, ON K2H 5B7
Copyright © 2023 TechInsights Inc. All rights reserved.