Webinar: Selected Imager and Sensor Trends and Comparisons
Now on-demand!
The intent of this webinar is to share selected content from our 2020 Image Sensor Device Essentials (DEF) subscription annual presentation. Topics chosen for this webinar include: smartphone front and rear-facing camera trends, stacked image signal processor (ISP) highlights, deep trench isolation (DTI) overview, high-κ dielectrics, color filter and metal grids, phase detection autofocus (PDAF), time-of-flight (ToF), global shutter, and event-driven sensors.
Attendees will gain an understanding of the state-of-the-art of selected topics and learn how TechInsights is reporting on these technology elements.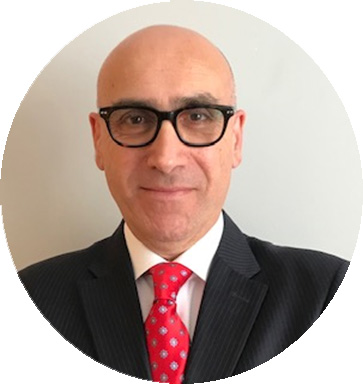 Speaker
Dr. Ziad Shukri
Subject Matter Expert
Ziad Shukri has more than 25 years experience in R&D and manufacturing of semiconductors and thin-films. In 1996 he joined Analogic Corporation to develop and scale up semiconductor manufacturing technology for amorphous selenium direct converters for Flat Panel x-ray imagers, which lead to a successful commercialization of the technology. After that, in 2007, he joined Redlen Technologies where he worked on single crystal CdZnTe detectors development and manufacturing. Thereafter, Ziad joined TeledyneDalsa in 2010, where he worked on custom CCD process development and CCD/CMOS integration into foundry manufacturing in collaboration with Teledyne Digital Imaging. During his work at Teledyne, Ziad also lead several MEMS projects on pressure sensors and accelerometers for major customers in the automotive sector. He Joined TechInsights as a Senior Technology Analyst in January 2020.
Ziad holds a masters in engineering degree in Photovoltaics and a PhD degree on Ternary semiconductor compounds both from McGill University in Montreal. He is the co-author of several technical publications and two patents.
Aleady a subscriber?
TechInsights Image Sensor subscribers already have access to exclusive content in the TechInsights Platform.
Log in
Interested in a subscription?
TechInsights offers subscriptions to the broadest range of analysis and expert commentary. Contact us to learn about our many subscription offerings.
Learn more
A TechInsights subscription gives you the data you need- instantly.
Latest Posts From Our Blogs