Originally Presented: July 11, 2018 / 2:00pm to 3:00pm ET
Hosted By: Jim Hines
The automotive industry is facing disruption from new market entrants, emerging mobility business models and changing consumer attitudes about car ownership. The future of mobility is evolving, and the automobile is becoming a much more complex system.
ADAS and safety-related features are proliferating in response to government regulation and new vehicle safety rating programs like Euro NCAP. Consumer demand for superior connected user experiences in their cars is driving development of sophisticated infotainment systems, enhanced human-machine interfaces, and data connectivity. Autonomous vehicles will require advanced perception technologies, including radar, lidar, cameras, and AI processors. Government policies promoting alternative fuel vehicles are stimulating innovation in energy storage technologies, such as battery cell structures, fuel cells, and new materials.
New technology brings new patents, and in this relatively untested market, it remains to be seen whether auto-tech will experience its own smartphone-style patent wars, or if lessons learned there will translate into enhanced protection through partnerships and savvier prosecution and patent assertion programs.
We have developed this program to provide an overview of technology-based patenting strategies in the modern automotive market.
Understand the landscape: players, products and patents
Learn where to find evidence: semiconductor, sensors, electronic, and software
Learn to quickly find patents of value that read on this evidence
This presentation will provide examples of information and strategies to prepare for the upcoming acceleration of automotive IP management and monetization.
About The Host
Expert who will be conducting this webinar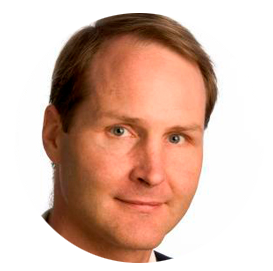 Jim Hines
Director, Automotive Products, Tech Intelligence
Jim Hines is a semiconductor industry expert specializing in automotive and smart mobility innovations. He has advised clients throughout the world on semiconductors and related technologies supporting autonomous driving systems, data connectivity in vehicles, human-machine interface, and powertrain electrification.
Sign up for latest analysis, news and insights from TechInsights!
Stay informed about TechInsights' products, services, and events. Email collection adheres to TechInsights' Privacy Policy.
Revealing the innovations others cannot inside advanced technology products
Contact
General Inquiries
1-888-666-8888
1891 Robertson Rd #500, Nepean, ON K2H 5B7
Copyright © 2023 TechInsights Inc. All rights reserved.