Webinar
Apple iPhone 15 and Global Smartphone Market Overview with Bloomberg Intelligence
Are you curious about the inner workings of the latest Apple iPhone 15, or intrigued by the dynamic landscape of the global smartphone market? Join us for an exclusive event featuring renowned experts in the field who will take a deep dive into the Apple iPhone 15 and provide insights into the world of smartphones.
Apple iPhone 15 Teardown Overview
Stacy Wegner, with Teardown TechInsights, will lead a comprehensive analysis of the Apple iPhone 15. Get ready to dive deep into the device's inner workings. We'll uncover the cost impact of changes and what remains unchanged. Additionally, compare the design of the Apple iPhone 15 with competitors like the Samsung Galaxy S23 and the Huawei Mate 60 Pro.
Smartphone Market Overview
Woo Jin Ho from Bloomberg Intelligence will present a summary of the current smartphone market forecasts. Discover how these forecasts position Apple for the future, offering valuable insights into one of the world's most dynamic industries.
iPhone Forecasts & Supply Chain Impacts
Neil Mawston from TechInsights will evaluate iPhone 15 shipment forecasts, breaking them down by model, tier, and region. Gain a unique perspective on what these forecasts mean for semiconductor suppliers and how they influence the industry.
In-Depth Analysis: A17 Processor and Camera Technology
Join Alexandra Noguera and Dan McGrath as they provide additional reverse engineering intelligence on the cutting-edge A17 processor and the latest advancements in camera technology.
Q&A Session
Our expert speakers will be available to answer any questions you may have, ensuring that you leave the event with a deep understanding of the Apple iPhone 15 and the smartphone market.
About the Speakers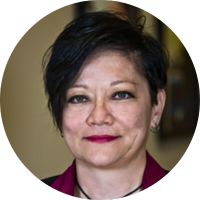 Stacy Wegner
Stacy Wegner is the Senior Technology Analyst at TechInsights' Teardown division, responsible for ensuring the highly technical data produced by our analysts is transformed into consumable competitive intelligence. Stacy has an extensive background in advanced technology devices, marketplace analysis, and TechInsights products and practices.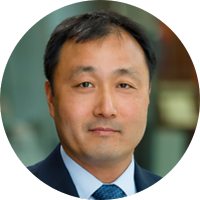 Woo Jin Ho
Woo Jin Ho covers the hardware, storage, and networking sectors for Bloomberg Intelligence. His research has focused on next-generation data center and cloud infrastructures, enterprise infrastructure, and consumer devices. Recent research areas include shifts in the global supply chain, artificial intelligence, and open computing impacts on data center infrastructures. Before BI, he was a sell-side equity research analyst covering the networking and enterprise, imaging sectors for Nomura Securities, Merrill Lynch – BofA, and CIBC Oppenheimer.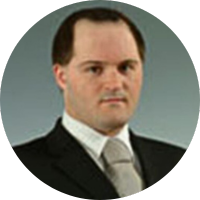 Neil Mawston
Neil Mawston, Executive Director, Global Wireless Practice, delivers world-class analysis, unique insight, and decisive recommendations to the mobile industry worldwide. He is a recognized authority on future smartphone and wearable trends.
Mr. Mawston's recent work includes supply-side and demand-side research. He has led authoritative projects in 6G devices, technology tracking, market share forecasting, financial metrics, and user segmentation. Mr. Mawston is regularly quoted in global press and social media, including the WSJ, FT, BBC, CNBC, SCMP, and many others. Before joining TechInsights, Mr. Mawston worked for Associated British Foods.
Mr. Mawston was inducted into the Power 50 Mobile Industry Awards in 2008. Neil is an accredited judge for the prestigious MWC GLOMO Global Mobile Awards and the Innovative App Developer Awards. Mr. Mawston holds an MBA, Postgraduate Diploma in Marketing, Diploma in Digital Marketing, and BA Hons Business Studies. He is an Associate Member of the Chartered Institute of Marketing.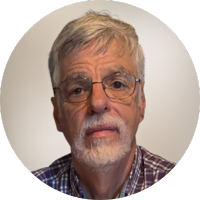 Dan McGrath
Dan has worked for over 40 years specializing in the device physics of pixels, both CCD and CIS and in the integration of image-sensor process enhancements in the manufacturing flow. He received his doctorate in physics from Johns Hopkins University. He chose his first job because it offered that designing image sensors "means doing physics" and he has kept this passion front-and-center in his work.
Dan has worked at Texas Instruments, Polaroid, Atmel, Eastman Kodak, Aptina, BAE Systems, and GOODiX Technology with manufacturing facilities in France, Italy, Taiwan, China, and the USA. He has been involved with astronomers on the Galileo mission to Jupiter and to Halley's Comet, with commercial companies on cell phone imagers and biometrics, with the scientific community for microscopy and lab-on-a-chip, with robotics on 3D mapping sensors and with defense contractors on night vision.
Dan's publications include the first megapixel CCD and the basis for dark current spectroscopy (DCS). In addition to being a Senior Technology Fellow - Image Sensors with TechInsights, he is a visiting researcher pursuing his interest in dark current with ISAE Supaero.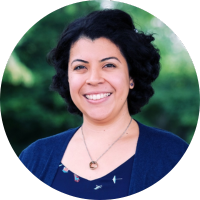 Alexandra Noguera
Alexandra Noguera is a Senior Logic Analyst at TechInsights where she provides analysis and technical support for competitive intelligence on reverse engineering of advanced CMOS technology nodes, leading SoC design and standard cells/layout analysis, and identifying IP blocks for SoC floorplan. She has a Bachelor's degree in Electrical Engineering from Carleton University, Ottawa, Ontario, Canada, and 10 years of experience in semiconductor circuit analysis.
Alexandra joined Chipworks (now Techinsights) in 2012. Her principal focus is leading SoC Design Analysis projects involving layout-like analyses extracting standard cell libraries, routing efficiency, power grid, clock tree, etc., across TSMC, Samsung, and Intel technologies. She is also actively involved in identifying IP blocks for SoC floorplans, along with estimating gate counts, bit cell density, and standard cell libraries characterization, as well as analysis of circuit layout for translation into schematics, followed by hierarchical representation of circuit schematics focused on analog front ends, digital logic, and memory cells. For the last 3 years, she has been responsible for content creation for advanced CMOS logic processes, including competitive benchmarking trends and quarterly briefings.
Don't miss out on this opportunity to gain unique insights and knowledge from industry leaders. Reserve your spot now and stay ahead in the ever-evolving world of technology and smartphones.
The authoritative information platform to the semiconductor industry.
Discover why TechInsights stands as the semiconductor industry's most trusted source for actionable, in-depth intelligence.