Product Code
TCR-1801-801
Product Item Code
INT-BX80684I58400
Device Manufacturer
Intel
Device Type
Microprocessor
Channel
Logic - Transistor Characterization
Image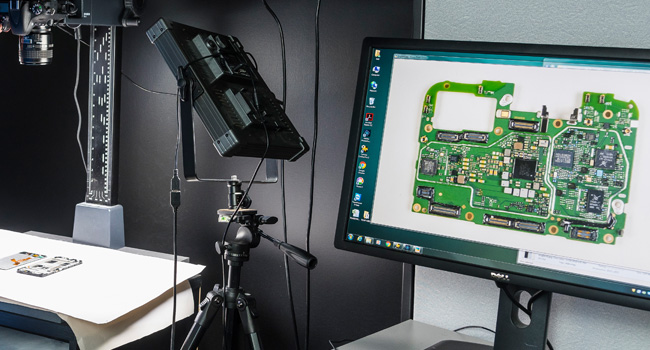 This report presents a Transistor Characterization of the Intel i5-8400 Coffee Lake BX80684I58400 desktop processor, including key DC electrical characteristics for logic NMOS and PMOS transistors located in the core region. The Intel Coffee Lake is the eighth generation Core i5 processor, operating at a base processor frequency of 2.8 GHz and supporting 64 GB graphics video memory and 60 Hz 4K video. The processor features 9 MB cache, a DDR4-2666 interface, and UHD graphics.
A unique vault of trusted, accurate data at your fingertips
Our analysis goes as deep as required to reveal the inner workings and secrets behind a broad range of products.
Search our analysis and website
Don't miss another update from TechInsights.
All our latest content updates sent to you a few times a month.