Product Code
FAR-1707-804
Product Item Code
NUL-Hi2110
Device Type
Baseband Processor
Subscription
IoT Connectivity SoC
Logic
Channel
IoT Connectivity SoC - Transceiver Floorplan
Logic - Digital Floorplan
Image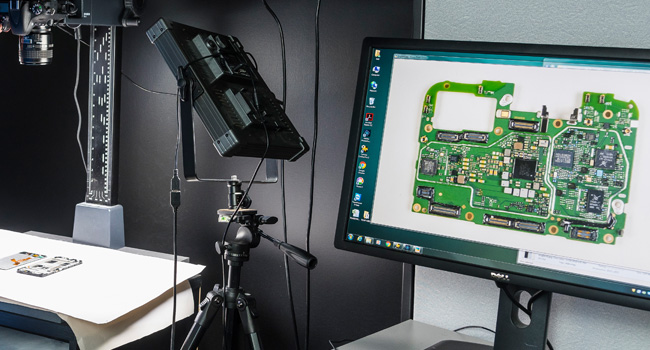 This report presents a Digital Functional Analysis of the Neul Boudica die found inside of the Neul Hi2110 NB IoT modem. The Hi2110 component was extracted from the Quectel BC95B5HB-02-STD NB IoT module.
This report contains the following detailed information:
Selected teardown photographs, package photographs, package X-rays, die markings, and die photographs
Scanning electron microscopy (SEM) plan-view micrographs showing the layout of the die at the levels including, fin/STI, gate, contacts and minimum pitch metals
Measurements of horizontal dimensions of some of the major layout features, particularly the pitch and track height of standard cells
Plan-view optical micrograph of the die delayered to the polysilicon layer
Identification of major functional blocks on a polysilicon die photograph
Table of functional block sizes and percentage die utilization
High-resolution top metal and polysilicon die photographs delivered in the ICWorks Browser
Cost of die and tested packaged die, based on the manufacturing cost analysis of the observed process
A unique vault of trusted, accurate data at your fingertips
Our analysis goes as deep as required to reveal the inner workings and secrets behind a broad range of products.
Search our analysis and website
Don't miss another update from TechInsights.
All our latest content updates sent to you a few times a month.