Product Code
FAR-1409-801
Product Item Code
APP-APL1011
Device Manufacturer
Apple
Device Type
Applications Processor
Image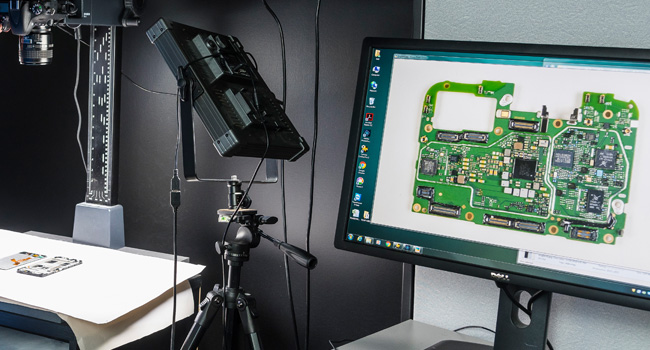 The Apple A8 APL1011 is an application processor device extracted from the Apple iPhone 6 and iPhone 6 plus smartphones. This report is a Basic Functional Analysis of the application processor die, with die markings TMET05, extracted from the Apple A8 package. The APL1011 SoC includes a dual-core Cyclone 64-bit central processor and a quad-core PowerVR GX6450MP4 graphics processor. The A8 chip, according to Apple, is 25% faster than its predecessor the A7 and contains over 2 billion transistors. The A8 application processor die area is 86% of the area of its predecessor A7. The die is highly utilized, with a majority of the die being digital logic and memory, with three particularly large portions used for the dual-core Cyclone 64-bit CPU, Imagination Technologies' quad-core PowerVR GX6450MP4 GPU, and a large SRAM L3 cache memory.
A unique vault of trusted, accurate data at your fingertips
Our analysis goes as deep as required to reveal the inner workings and secrets behind a broad range of products.
Search our analysis and website
Don't miss another update from TechInsights.
All our latest content updates sent to you a few times a month.