Product Code
EXR-1707-801
Product Item Code
SAM-K3UH5H50MM-NGCJ
Device Manufacturer
Samsung
Image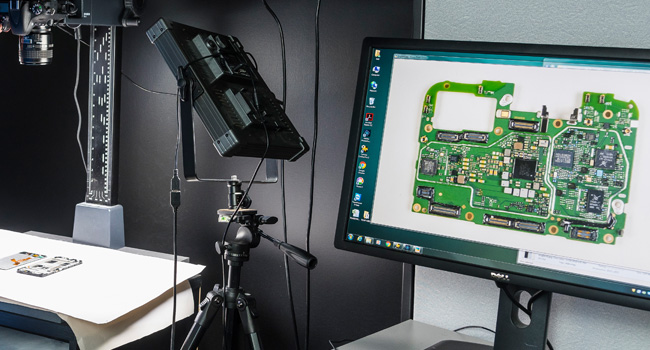 The report summarizes an exploratory analysis of the Samsung K3UH5H50MM-NGCJ low power DDR4X mobile DRAM extracted from the Samsung Galaxy S8 (model SM-G950W). The Samsung K3UH5H50MM-NGCJ contains the K4F8E164HM die, fabricated with an 18 nm DRAM process.
The report includes the following results:
Product teardown optical images
Package and die optical images
Plan-view scanning electron microscopy (SEM) images of the memory array and the memory peripheral areas
SEM cross section images along the bit line direction
SEM cross section images along the word line direction
Dimensional analysis
A unique vault of trusted, accurate data at your fingertips
Our analysis goes as deep as required to reveal the inner workings and secrets behind a broad range of products.
Search our analysis and website
Don't miss another update from TechInsights.
All our latest content updates sent to you a few times a month.