Product Code
DEP-2206-801
Product Item Code
SON-Mars-C_II_Front-Cam_CIS
Device Type
CMOS Image Sensor
Image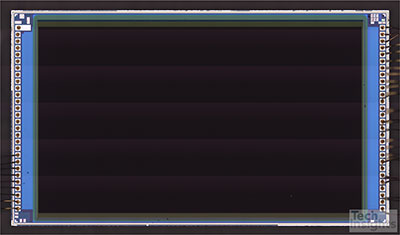 This report presents a device essentials plus analysis (DEP) of the Sony IMX662 CMOS image sensor. The Sony IMX662 is a 1/2.8" format, 2.1 MP resolution CMOS image sensor with 2.9 µm pixel pitch. Intended for security/surveillance applications, the IMX662 is fabricated on the STARVIS 2 platform and employs DOL HDR, Clear HDR, and NIR Enhanced technologies to deliver 88 dB single exposure dynamic range.
The DEP deliverable builds on the content generated in a device essentials (DEF) project. The purpose of the DEP is to extend coverage of chip analysis beyond the SEM-based imaging used for DEF projects, and to expand the analyst commentary. A DEP contains interpreted results from transmission electron microscopy (TEM), TEM-based energy dispersive X-ray spectroscopy (TEM-EDS), TEM-based electron energy loss spectroscopy (TEM-EELS), secondary ion mass spectroscopy (SIMS) and scanning capacitance microscopy (SCM) analyses (the DEP scope is target device dependent). The DEP report includes the following:
Summary of salient features of the device
TEM images of pre-metal dielectrics (PMD), deep trench isolation (DTI), back layers, microlenses, and microlens coating
TEM-EDS spectra of dielectrics, metals, DTI, back dielectrics, color filters, microlenses, and microlens coating
Scanning microwave impedance microscopy (sMIM) of the pixel photocathode (along horizontal and vertical planes of cross-section) and periphery
SIMS analysis of the CMOS image sensor (CIS) die pixel array and periphery
A unique vault of trusted, accurate data at your fingertips
Our analysis goes as deep as required to reveal the inner workings and secrets behind a broad range of products.
Search our analysis and website
Don't miss another update from TechInsights.
All our latest content updates sent to you a few times a month.