Product Code
AME-2209-802
Product Item Code
FUJ-MB85R8M2TA_TP8R42
Device Manufacturer
Fujitsu
Image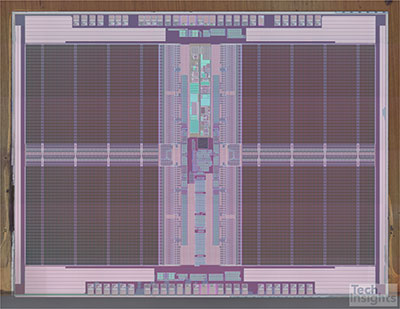 This report presents an advanced memory essentials (AME) of the Fujitsu MB85R8M2TABGL-G 8 Mb FRAM.
The concise analysis summary report of critical device metrics, transmission electron microscopy-based energy dispersive X-ray spectroscopy (TEM-EDS) and TEM-based electron energy loss spectroscopy (TEM-EELS) results, and salient features, supported by the following image folders:
Downstream product teardown
Package photographs and X-rays, top metal and polysilicon die photographs
Scanning electron microscopy (SEM) cross-section along the word line (WL) and the bit line (BL) of the 3D NAND array
TEM cross-section along the BL
TEM cross-section along the WL
SEM/TEM bevel

Memory array
Memory array edge
Periphery at the polysilicon level
A unique vault of trusted, accurate data at your fingertips
Our analysis goes as deep as required to reveal the inner workings and secrets behind a broad range of products.
Search our analysis and website
Don't miss another update from TechInsights.
All our latest content updates sent to you a few times a month.