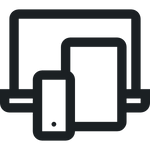 Consumer Electronics
Home technology has been evolving for more than 100 years - yet despite this longevity there is huge uncertainty about where the market is going next. It's not enough to offer the latest tech - consumers also need to be ready for it and be willing to pay.
What will attract them? What marketing message will work? With our insights, data analysis and predictions we help you make the right decisions so you can move people faster than they would otherwise.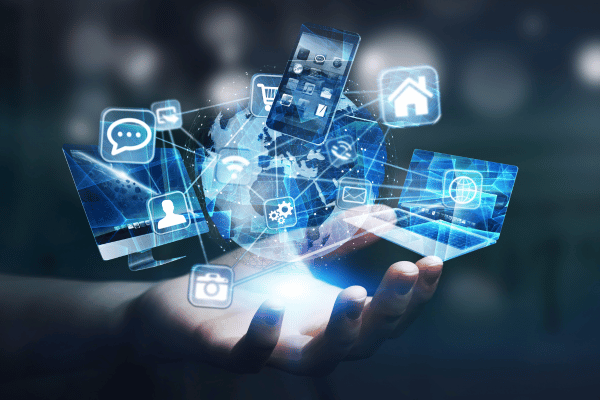 Get the world-class data and analysis you need to inform your most important decisions and drive your results.
Market Analysis Solutions
End Market Analysis:
The Consumer Electronics Advantage
Those in the consumer electronics (CE) and media industries face many of the same opportunities and threats. In order to take advantage of opportunities and mitigate threats, you need the most trusted and comprehensive source for CE device tracking and forecasting and strategic insights.
Analyze the market
Understand the size of the opportunity and where your product fits using our unrivalled knowledge and world class data analysis techniques.
Explore your future
Working with us will focus you. With our insight and forecasting expertise you'll make confident strategic decisions that drive success.
Understand your competition
Track your competitors' performance and competitive strategies of key stakeholders in the device and media service value chain.
Access the data when you need it, how you need it
Served through the TechInsights Platform, you can view our current and historical research, read our expert commentary, and via the MetrixLive tool create custom splits of our data 24x7x365.
Consumer Electronics Subscriptions
We publish on-going independent Consumer Electronics Research in five areas:
TechInsights' Connected Computing Devices (CCD) subscription gives clients a comprehensive view of the tablet and notebook PC markets. We track and analyze adoption and use cases for tablets and notebook PCs in the home, on the move, and at work. The crucial role mobile computing plays in how companies, schools, and consumers have adapted to the COVID-19 pandemic is at the forefront of our research. We provide unmatched granularity in our coverage of vendor strategies and performance. This comprehensive perspective provides clients with the deep insights they need to participate successfully in this rapidly evolving market.
TechInsights' Connected Home Devices subscription gives you instant access to our extensive supply-side research and analysis of the latest trends impacting the global consumer electronics market. Served through the TechInsights Platform, you can view our current and historical forecasts and market trackers, read our expert commentary, and understand the competitive landscape across a range of product categories including Flat Panel TVs, Game Consoles, Wireless Speakers, Soundbars, Set-top Boxes, Streaming Media Players and Ebook readers.
TechInsights' Connected TV Strategies (CTVS) service is designed to help players across the CTV ecosystem from device vendors to content owners and service providers navigate the transition from legacy TV to streaming TV. CTVS combines detailed quarterly vendor and OS share tracking of connected TV devices with deep insights into the key trends shaping the market and the implications for content owners. CTVS offers clients an objective, research-driven approach to addressing the central strategic questions facing the CTV hardware, media and entertainment industries today.
TechInsights' Smart Home Strategies (SHS) subscription is a device tracking and advisory service focusing on emerging opportunities in home monitoring, energy management, and home control systems and services. After many years of market exploration and trials, digital and IP technologies are finally enabling the widespread commercial service deployments which allow consumers to control and interact with their home security, energy and management systems. The Smart Home Strategies service builds on TechInsights' 40-year heritage in exploring emerging home technology, application and service opportunities and identifies the key factors for success in this next stage in the digital home's evolution.
TechInsights' Smart Speakers and Screens subscription provides comprehensive coverage of this fast-growing market. It tracks and forecasts worldwide device sales volumes and revenues, installed base and users, market shares, price tiers, enabling technologies and operating systems. Enabling technologies analyzed include displays, microphone arrays, processors, speaker drivers, wireless connectivity and other sensors. The service also provides insights on the evolution of voice assistants in the home and the associated business models that participating companies are developing.
The authoritative information platform to the semiconductor industry.
Discover why TechInsights stands as the semiconductor industry's most trusted source for actionable, in-depth intelligence.