Welcome to techinsights.com
Looking for general Manufacturing Analysis (formerly VLSIresearch) content?
April 20th onwards, visits to vlsiresearch.com have been redirected to TechInsights.com.
All product information can be found under Market Analysis: Manufacturing Analysis.
You will require new credentials to access the TechInsights Platform. If you did not receive an email with your activation instructions, or if you require assistance in creating your new credentials, please reach out to support@techinsights.com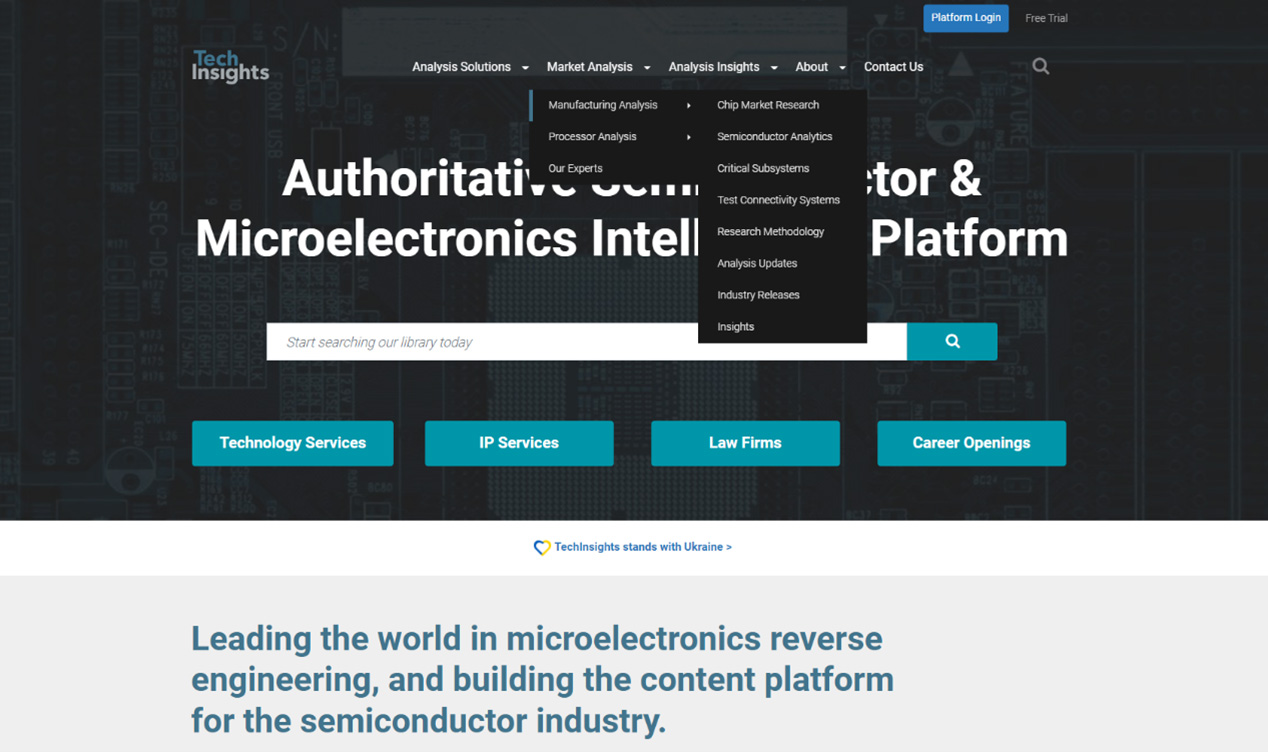 Are you a subscriber to Manufacturing Analysis?
All VLSIresearch subscribers are encouraged to access their Manufacturing Analysis subscription from the TechInsights Platform via the Platform login at techinsights.com
Search our analysis and website
Sign up for latest analysis, news and insights from TechInsights!
Stay informed about TechInsights' products, services, and events. Email collection adheres to TechInsights' Privacy Policy.
Revealing the innovations others cannot inside advanced technology products
Contact
General Inquiries
1-888-666-8888
1891 Robertson Rd #500, Nepean, ON K2H 5B7
Copyright © 2023 TechInsights Inc. All rights reserved.