Product Code
PKG-1704-201
Product Item Code
FUJ-MB85RS1MTPNF-G-JNERE1
Device Manufacturer
Fujitsu
Image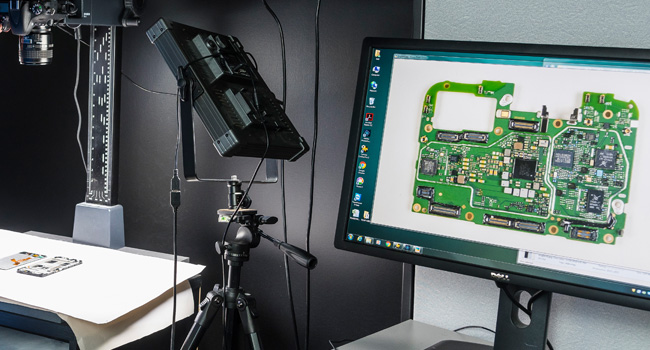 This report presents a Basic Package Analysis of the Fujitsu Semiconductor MB85RS1MTPW-G-APEWE1 package. The MB85RS1MTPW-G-APEWE1 component belongs to a series of MB85RS1MT devices. The MB85RS1MTPW-G-APEWE1 is a 1 Mbit serial peripheral interface (SPI) ferroelectric random access memory (FRAM) device. It comes in an 8-ball fan-in wafer level package (FI-WLP) and contains the MB85RS1MT TP8R25 die. This analysis includes optical and X-ray photographs of the package, scanning electron microscopy (SEM) and optical cross sectional images of the package, and SEM-based energy dispersive spectroscopy (SEM-EDS) analysis results of the packaging materials.
A unique vault of trusted, accurate data at your fingertips
Our analysis goes as deep as required to reveal the inner workings and secrets behind a broad range of products.
Don't miss another update from TechInsights.
All our latest content updates sent to you a few times a month.