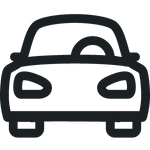 Automotive
Empowering Automotive Companies with Cutting-Edge Semiconductor Insights and Industry Analysis for Competitive Advantage
Our forward-looking forecasts, research, and analysis will help show adoption, usage, and the need for features or services to help customers confidently plan.
The automotive sector represents one of the largest growth opportunities for the semiconductor industry.
The Automotive Advantage
Make informed decisions for product planning and supply chain management with deep dives into ICEs, EVs, Autonomous, Connected, and Shared Vehicles. Stay ahead in the fast-paced semiconductor market with our forecasts and industry analysis, enabling you to plan and compete effectively.
TechInsights is the authoritative information platform for the automotive market including semiconductors and microelectronics. Gain a competitive edge with our in-depth insights across the semiconductor value chain, from silicon to final production. From connectivity to SoC designs to power semiconductors and batteries, leverage our technical analysis for making decisions for performance, safety, and product design.
TechInsights offers a comprehensive automotive industry solution covering:
ADAS (Advanced Driver Assistance Systems)
Automotive Chip Forecast
Autonomous and Connected Cars
Costing
Customer Satisfaction Scores for Semiconductor Manufacturers
ECU (Electronic Control Unit)
EV (Electric Vehicles) and EV batteries
ICE
Infotainment
LiDAR
Market Analysis
Market Forecast
Market Share
Power Train
Product Comparisons
Semiconductor Manufacturing Carbon Modeling
Semiconductor Manufacturing Economics
Shared Vehicles
Teardown
Telematics
Weekly Semiconductor Sales Outlook forecasts
Sign up for latest analysis, news and insights from TechInsights!
Stay informed about TechInsights' products, services, and events. Email collection adheres to TechInsights' Privacy Policy.
Revealing the innovations others cannot inside advanced technology products
Contact
General Inquiries
1-888-666-8888
1891 Robertson Rd #500, Nepean, ON K2H 5B7
Copyright © 2023 TechInsights Inc. All rights reserved.