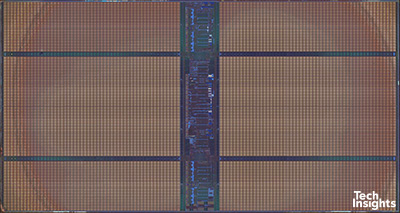 Samsung LPDDR4X 17 nm 1Y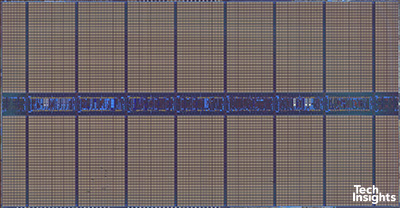 Samsung DDR4 17 nm 1Y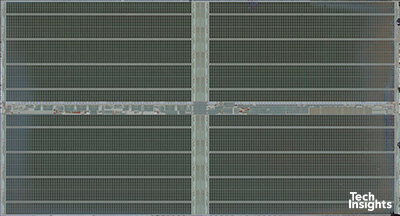 Micron MT40A2G4SA-062E 8Gb DDR4
The top 3 DRAM manufacturers (Samsung, SK hynix, and Micron) reached sub-20 nm in 2017 and 2018 with the introduction of 1x. A new milestone was reached with the introduction of 1y by Samsung with their DDR4/LPDDR4X and Micron with their DDR4.
TechInsights has been tracking and analyzing several 1y nm DRAM process node innovations recently...
Samsung
TechInsights has analysis on the Samsung solution which claims the innovation "features up to a 10 percent power reduction while maintaining the same data rate of 4,266 megabits per second (Mb/s):"
Samsung LPDDR4X 17 nm 1Y
Samsung DDR4 17 nm 1Y
Micron
We have also recently received Micron's MT40A2G4SA-062E 8Gb DDR4 in our lab, and our examination of that part is under way.
SK hynix
We continue to watch for the first devices containing SK hynix 1y.
Download our overview of DRAM Analysis, complete with a market overview, DRAM technology roadmap, annotated die images, and an outline of the different analytical methods we can apply to these products.
Find content like this and more in the TechInsights Platform. Sign-up for free today.
The authoritative information platform to the semiconductor industry.
Discover why TechInsights stands as the semiconductor industry's most trusted source for actionable, in-depth intelligence.