eBook
U-Bolt Pro Smart Lock
Can Lower-Cost Smart Locks Open the Door to a $4.4B Smart Lock Market?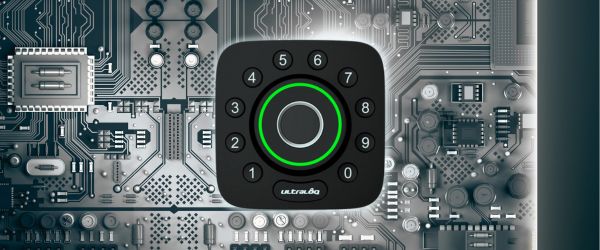 Smart locks have been a popular product in the smart home market for several years now, with sales increasing steadily as the prices of the devices decrease. In 2022, consumers purchased nearly 21 million smart locks globally, spending $2.9 billion, with the market forecast to continue growing at a compound annual growth rate of 14% until 2027. While competition in the market is driving down prices, companies are also differentiating their products with convenient features to capture market share.
Our ebook highlights the broad range of content available to TechInsights' clients across our User Experience, Teardown, and Market Analysis capabilities. Our coverage of the U-Bolt smart lock in this report spans across these three research domains and includes a user experience (UX) evaluation, teardown analysis, and market share, market size, and market growth tracking and forecasting.
The U-Bolt Pro smart lock was analyzed by TechInsights' Teardown team, who found it to be one of the few smart door locks with both wireless connectivity and a fingerprint sensor/number pad option. While the mechanical and hardware components accounted for most of the bill of materials costs, the electronic costs were less than 9%, with fingerprint electronics representing 71% of the electronic costs. This is in contrast to mobile phones, where fingerprint sensors are more common and typically have a smaller impact on electronic costs.
Overall, the smart lock market is expected to continue growing as more consumers discover the convenience of these devices. As the market becomes more competitive, companies will need to differentiate themselves with unique features and functions to capture market share. By partnering with smart home service providers and cultivating a business-to-business-to-customer sales model, smart lock makers can create a competitive advantage and ensure the long-term success of their business models.
Sign up for latest analysis, news and insights from TechInsights!
Stay informed about TechInsights' products, services, and events. Email collection adheres to TechInsights' Privacy Policy.
Revealing the innovations others cannot inside advanced technology products
Contact
General Inquiries
1-888-666-8888
1891 Robertson Rd #500, Nepean, ON K2H 5B7
Copyright © 2023 TechInsights Inc. All rights reserved.