Disruptive Event
AMD Instinct MI210 GPU Accelerator
Silicon Bridge Disruptor: SPIL enters the race with a new offering found in AMD MI210
Alongside the Ryzen 7 5800X3D and other V-cache devices launched this year, the Instinct MI210 accelerator signals that AMD is diversifying their product lineup. AMD MI210 is a large GPU device aimed at the high-performance computing (HPC) and artificial intelligence (AI) market. The Fan-Out bridge technology in the MI210 is not TSMC's InFO-L technology observed in the Apple M1 Ultra processor.
Register for this disruptive event brief to get the latest analyses on Silicon Bridge Technology.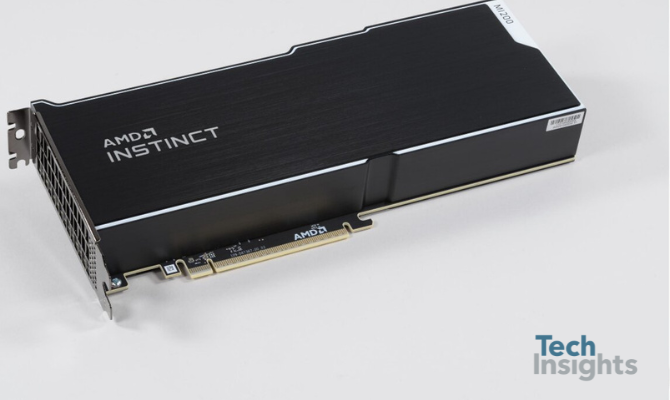 With this new silicon bridge technology, we can confirm the broad applicability of Fan-Out bridge technology. And the Fan-Out Embedded Bridge (or FOEB) technology we find here is a market disruptor, an alternative to TSMC's InFO-L, which gives AMD a leverage when selecting foundry partners and technologies.
Sign up for latest analysis, news and insights from TechInsights!
Stay informed about TechInsights' products, services, and events. Email collection adheres to TechInsights' Privacy Policy.
Revealing the innovations others cannot inside advanced technology products
Contact
General Inquiries
1-888-666-8888
1891 Robertson Rd #500, Nepean, ON K2H 5B7
Copyright © 2023 TechInsights Inc. All rights reserved.