Mobile RF Blog
What can you learn from acoustic wave filter market leaders?
Like Skyworks, Qorvo, Akoustis, Broadcom, and others.
March 22, 2023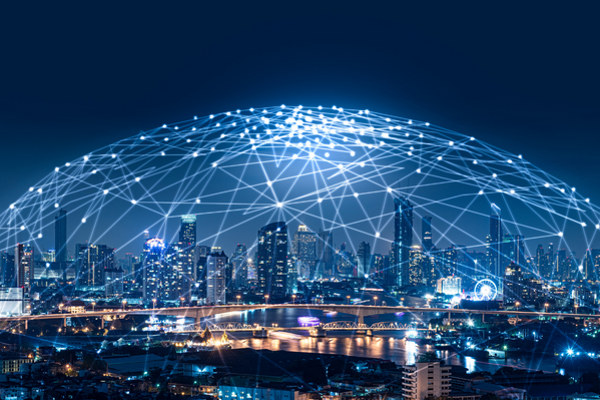 Radio design is characterized by tighter module integration with increased number of filters, switches, antenna tuners, and directional couplers. Supporting 5G adds a different set of challenges for RF front-end (RFFE) design, for example:
There is a 5× increase in the number of frequency bands and combinations that need to be covered by 5G.
The increase in the number of antennae results in more design complexity.
The co-existence of Wi-Fi and 5G means that both wireless technologies must be supported without interference.
RF filters are a key element in developing the RF front end (RFFE) system-in-package (SiP) needed for 5G. Acoustic wave filter die demand is projected to grow 12% year over year, resulting in an increase of 123 billion from 2020 to 2025. ("Acoustic Filters: Critical to Future RFFE integration", TechInsights). The crucial role of filters for RFFE design combined with market demand create a timely opportunity that market leaders (i.e., Qorvo, Qualcomm, Skyworks, etc.) and disruptors (i.e., Akoustis) want to capitalize on.
Get the competitive advantage of seeing the whole picture: TechInsights' Mobile RF subscription has recently expanded to include process analysis on acoustic wave filters.
To continue reading, sign up for free access to the TechInsights Platform and start exploring our integrated technical and market analysis content to experience what our Mobile RF subscribers are benefiting from.
Make informed business decisions faster and with greater confidence
Gain sample access to the world's most trusted source of actionable, in-depth intelligence related to semiconductor innovation and surrounding markets.
Sign up for latest analysis, news and insights from TechInsights!
Stay informed about TechInsights' products, services, and events. Email collection adheres to TechInsights' Privacy Policy.
Revealing the innovations others cannot inside advanced technology products
Contact
General Inquiries
1-888-666-8888
1891 Robertson Rd #500, Nepean, ON K2H 5B7
Copyright © 2023 TechInsights Inc. All rights reserved.