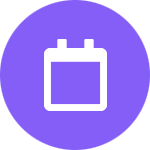 December 21, 2020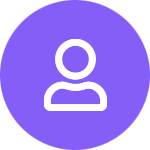 Stephen Russell
Toshiba Integrated Diode into SiC MOSFET
Every silicon carbide (SiC) manufacturer seemingly has their own approach to FET fabrication. Be it planar, trench, JFET, etc. there is no dominant design throughout the market. Toshiba's recently released 2nd generation 1200 V SiC MOSFET includes another interesting twist on the device structure. A Schottky Barrier Diode (SBD), with VF of -1.35 V is incorporated on the top side of the die. This compliments the enhancement mode MOSFET which has RDS(ON) of 70 mΩ packaged in a TO-3P(N) package.
Toshiba already offers a range of SiC MOSFETs and Diodes and has begun integrating its technology into modules. These have even reached its own system level products in the form of the Toshiba G2020 Series Uninterruptible power supply (UPS). They state this reduces conversion losses by almost 50% compared to its Si-IGBT-based counterpart the G9000...
Stephen Russell, Senior Process Analyst -Power Devices
As the subject matter expert for power devices, Stephen Russell keeps informed of developments across the entire industry. Curating content across the platform including seminars, briefings and recommending new products for reverse engineering analysis. To support a fair marketplace where semiconductor and electronics IP can be innovated and monetised.
Want to read more?
TechInsights Power Semiconductor subscribers already have access to exclusive TechStream content in the TechInsights Platform.
Learn more
Interested in a subscription?
TechInsights offers subscriptions to the broadest range of analysis and expert commentary. Contact us to learn about our many subscription offerings.
Learn more
A TechInsights subscription gives you the data you need- instantly.
Latest Posts From Our Blogs