TI Rolls Out Vision-Analysis Processors
Texas Instruments has launched Arm-based embedded processors for video analysis. They integrate the company's proven C7x DSP and matrix unit to accelerate AI.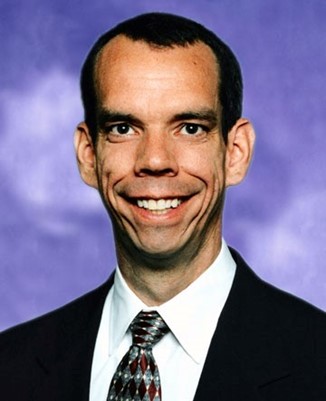 Joseph Byrne
Texas Instruments developed a portfolio of processors for AI-based image processing, applying technology from its Jacinto 7 line. Employing Arm CPUs, the portfolio targets industrial as well as consumer systems and includes the AM62A, AM68A, and AM69A.
An important feature of all three products is TI's AI accelerator, indicated by an A suffix. Complementing it are various multimedia functions. In the AM62A, quad Cortex A53 CPUs handle application processing. The AM68A and AM69A employ the more powerful Cortex A72. The former has two of these cores; the latter, eight. The AM69A offers more-extensive Ethernet and PCI features.
All AM6xA models include functional-safety features and support extended temperatures (–40°C to +125°C). TI offers software and a model zoo to facilitate AI-application development. Fabricated in a 16 nm process, all three are sampling, and the company expects them to qualify for production in 4Q23. Price ranges from $12 to $150.
TI uses the AM68A and AM69A names for nonautomotive markets. For automotive, they sell under different names, such as the TDA4VL and TDA4VH. Target AM68A and AM69A applications include robotics, machine vision, video recorders (e.g., for surveillance), and other systems that perform video analysis. The AM62A addresses a wider variety, including industrial, consumer, and automotive applications such as machine vision, video doorbells, and dash cams, respectively.
Fielding three processors at once, TI has quickly built an AI-accelerated embedded-processing portfolio. Customers developing new video-analysis designs will find these chips upgrade performance compared with previous TI Sitara and Jacinto processors. The portfolio is also likely to attract customers that employ competing Arm processors and develop families of AI-enabled systems addressing multiple price tiers.
Free Newsletter
Get the latest analysis of new developments in semiconductor market and research analysis.
Subscribers can view the full article in the TechInsights Platform.
You must be a subscriber to access the Manufacturing Analysis reports & services.
If you are not a subscriber, you should be! Enter your email below to contact us about access.
Sign up for latest analysis, news and insights from TechInsights!
Stay informed about TechInsights' products, services, and events. Email collection adheres to TechInsights' Privacy Policy.
Revealing the innovations others cannot inside advanced technology products
Contact
General Inquiries
1-888-666-8888
1891 Robertson Rd #500, Nepean, ON K2H 5B7
Copyright © 2023 TechInsights Inc. All rights reserved.