TechInsights Critical Subsystems Inventory on the Platform
Critical Sub-systems Inventory Focus Report is now available on the TechInsights Platform:
We recently completed a report on inventories of critical sub-systems for semiconductor equipment. The supply chain crunch of COVID-19 caused OEMs to transition from Just-in-Time to Just-in-Case inventory management. Recent quarters have shown an increase in Sub-system inventories as a percent of OEM revenues, hitting above 30% in 2022.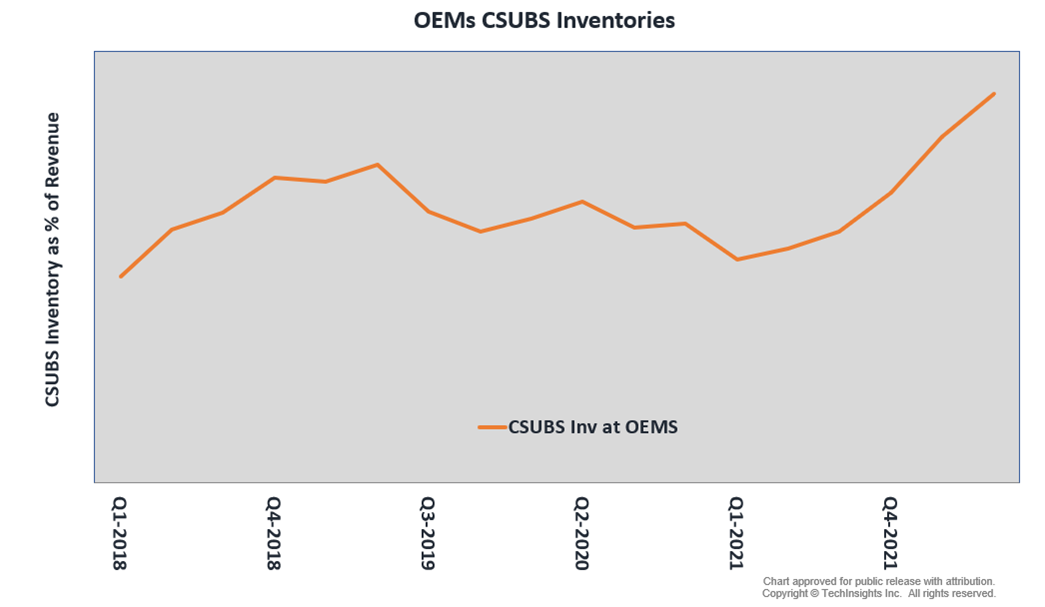 Free Newsletter
Get the latest analysis of new developments in semiconductor market and research analysis.
Subscribers can view the full article in the TechInsights Platform.
You must be a subscriber to access the Manufacturing Analysis reports & services.
If you are not a subscriber, you should be! Enter your email below to contact us about access.
Latest Posts From Our Blogs