Strong demand coupled with rising ASPs will propel semiconductor sales past $678B in 2022
ForecastPro
Updates included are the following:
ForecastPro:

Semiconductor Forecast – v22.06
Semiconductor sales are expected to increase 16% in 2022 driven by the ongoing cloud expansion, 5G proliferation, and the ongoing economic recovery. Inflationary pressures, coupled with robust demand and persistent shortages, should keep IC ASPs elevated in 2022. The rapid recovery in Auto and Industrial will boost growth in Analog and Discrete by 18% in 2022. Logic sales are expected to increase 16% this year thanks to ongoing expansions in the Cloud and 5G ramp. Memory is expected to follow closely with sales increasing 15%.
With that said, it should come as no surprise that semiconductor CAPEX is on track to surge nearly 23% this year jumping above $183B. Advanced Logic & Foundry will grow by double digits for the fourth consecutive year, crossing that $100B threshold. DRAM is projected to grow 11% while Non-Volatile Memory will eke out a gain this year. Discrete, Analog, and Other capex will remain elevated in 2022, surging 27% as shortages in those markets remain a bottleneck for the industry. We expect spending to slow next year as more capacity comes on line and chipmakers catch up to demand.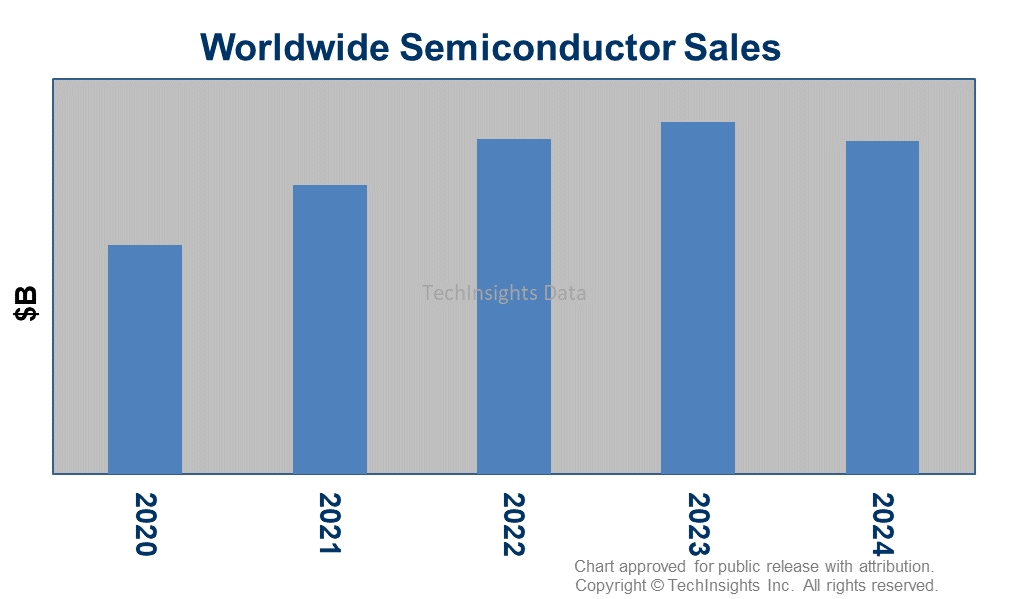 Free Newsletter
Get the latest analysis of new developments in semiconductor market and research analysis.
Subscribers can view the full article in the TechInsights Platform.
You must be a subscriber to access the Manufacturing Analysis reports & services.
If you are not a subscriber, you should be! Enter your email below to contact us about access.
The authoritative information platform to the semiconductor industry.
Discover why TechInsights stands as the semiconductor industry's most trusted source for actionable, in-depth intelligence.