Ray Fontaine, Product Manager – Image Sensor
Ray is one of the preeminent image sensor technology experts in the world, and he regularly publishes Image Sensor analysis content and commentary for TechInsights subscribers.
Samsung introduced us to the Sony IMX516 i-ToF in Q4 2019 when it featured the new sensor alongside Galaxy Note10+ 5Gs rear-facing cameras. At the time we were impressed Sony had scaled its back-illuminated 10 µm ToF pixels, in use in the IMX316, down to 5 µm for the new IMX516. The IMX516, with its 640 x 480 resolution and 4.85 mm x 5.11 mm (24.8 mm2) die size, was predicted to have a strong showing in future products. It did indeed land in Huawei's Mate 30 Pro (2019) and Samsung's Galaxy S20+ (2020) and we expected it would be reused in Note20.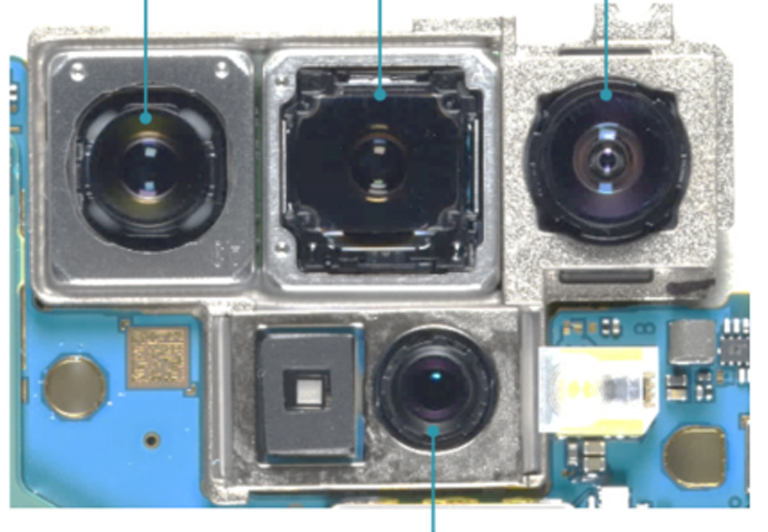 Want to read more?
TechInsights Image Sensor subscribers already have access to exclusive TechStream content in the TechInsights Platform.
Platform Subscriber Login
Interested in a subscription?
TechInsights offers subscriptions to the broadest range of analysis and expert commentary. Contact us to learn about our image sensor subscription.
Contact us
A TechInsights subscription gives you the data you need - instantly.


Exclusive commentary on the latest technology developments from our experts


Access to the world's largest library of semiconductor and advanced technology analysis

Comprehensive technology analysis to enable you to make fact-based decisions on your biggest investments
Latest Posts From Our Blogs
Don't miss another update from TechInsights.
All our latest content updates sent to you a few times a month.