Signs of a Soft Landing in 2H23 Abound

Shereen Vaux
Order activity for semiconductor equipment jumped higher to 50 °F as the 2H23 outlook for equipment suppliers is shaping up to be better than feared. The improvement in 2H23 is driven by China, which has been accelerating purchases/orders amid fears of stricter technology restrictions. There were some big changes made to our forecasts this month. The Semiconductor Equipment forecast had a major upgrade as Q3 prospects are coming in much stronger than we anticipated. The IC sales forecast got a minor boost thanks to Nvidia's strong outlook for 2H23. Inventories remain high but have been coming down from the extreme levels earlier this year. The production cuts implemented by some major chip makers are trickling down the supply chain resulting in an improvement in the levels of inventories.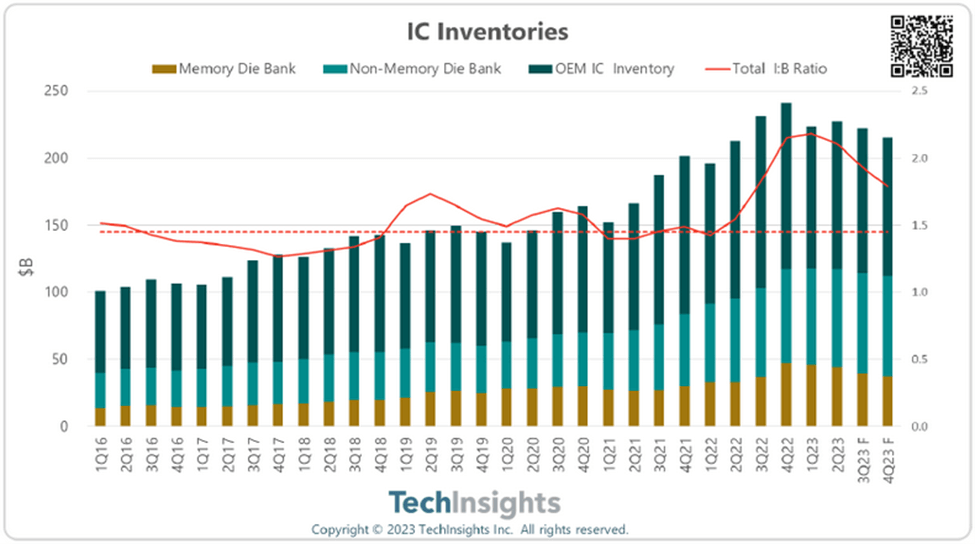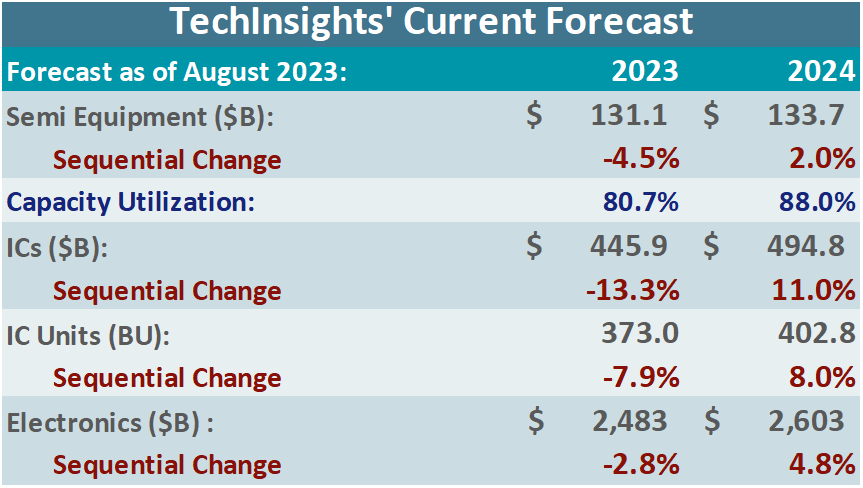 Free Newsletter
Get the latest analysis of new developments in semiconductor market and research analysis.
Subscribers can view the full article in the TechInsights Platform.
You must be a subscriber to access the Manufacturing Analysis reports & services.
If you are not a subscriber, you should be! Enter your email below to contact us about access.
The authoritative information platform to the semiconductor industry.
Discover why TechInsights stands as the semiconductor industry's most trusted source for actionable, in-depth intelligence.