SIA News Roundup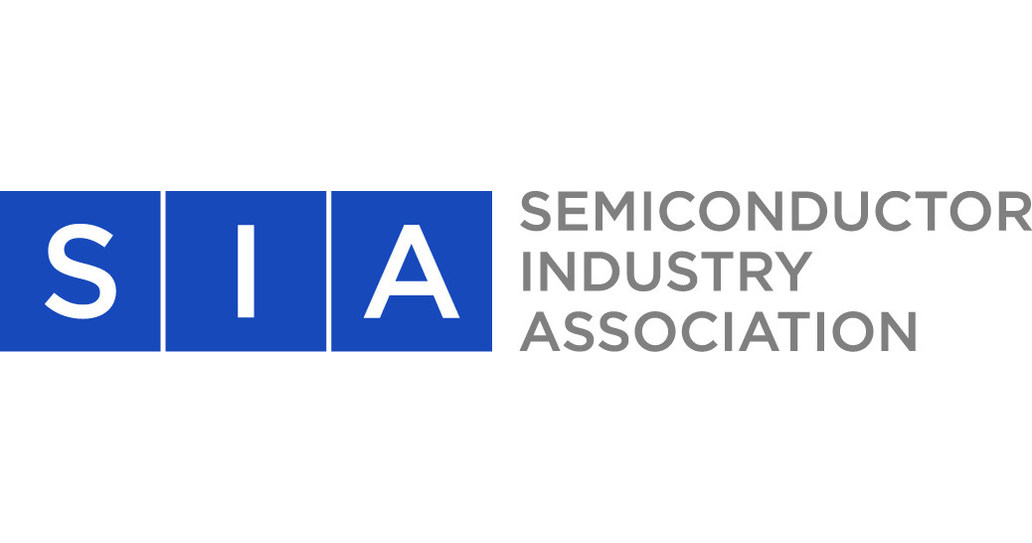 SIA NEWS
New Report Identifies Challenges to Continued U.S. Leadership in Semiconductor Design, Innovation
Press Release
Following the historic enactment of the CHIPS and Science Act to reinvigorate domestic semiconductor manufacturing and research, the Semiconductor Industry Association (SIA) and the Boston Consulting Group (BCG) today released a report finding continued U.S. leadership in semiconductor design—the critical and high-value-add mapping of a chip's intricate circuitry—is essential to America's sustained leadership in semiconductors and the many technologies they enable.
Silicon Labs CEO Matt Johnson Elected Chair of Semiconductor Industry Association
Press Release
The Semiconductor Industry Association (SIA) today announced Silicon Labs President and CEO Matt Johnson has been elected Chair of the SIA Board of Directors and Texas Instruments Chairman, President, and CEO Rich Templeton has been elected Vice Chair.
New Report Highlights Challenges and Opportunities Facing U.S. Semiconductor Industry
Press Release
The Semiconductor Industry Association (SIA) today released its annual State of the Industry Report. The report highlights the current challenges facing the semiconductor industry, as well as opportunities for continued growth and innovation.
---
INDUSTRY/MARKET
Report warns U.S. chip design market share to plunge without government support
Reuters
The U.S. share of chip design revenue has been slipping in recent years, dropping to 46% in 2021 from over 50% in 2015. Without government support, that could drop to 36% by the end of this decade, according to the analysis released by U.S. industry body Semiconductor Industry Association (SIA) and Boston Consulting Group.
To boost the chip design labor pool: up to $30B in US funds, better marketing
Fierce Electronics
A new study from the Semiconductor Industry Association and Boston Consulting Group said a federal investment of $20 billion to $30 billion in direct funding and tax incentives would help companies attract 23,000 design engineers needed by 2030. For years, a big concern for the domestic chip design industry has been to foster a rich talent pool of design engineers and related specialties as chips are used in a greater variety of products and exploding in sheer volume.
Chip industry honors ex-Cadence CEO and VC Lip-Bu Tan
Venture Beat
The Semiconductor Industry Association awarded its highest honor to Lip-Bu Tan, the former CEO of Cadence Design Systems and the founder of the venture capital firm Walden International.
Shortage of Legacy Chips Keeping Ford CEO Up at Night
Bloomberg
"It's too painful. We need to understand your technology roadmap better," Chief Executive Officer Jim Farley said at the annual Semiconductor Industry Association dinner, in an interview with Texas Instruments Inc. CEO Rich Templeton. "And we need supply chain people from your companies and our companies to get it right."
---
CHINA
U.S. Senate eyes tightened restrictions on Chinese semiconductors
Reuters
The Democratic leader of the U.S. Senate urged lawmakers on Monday to back his proposal to bar the U.S. government from doing business with companies that use semiconductors made by producers the Pentagon considers Chinese military contractors.
China's chip shortage is so bad a woman was just caught smuggling semiconductors inside a fake baby bump
FORTUNE
Border officials said on Thursday the woman was arrested on Nov. 25 carrying 202 processors and nine smartphones under a large pregnancy prosthetic, Bloomberg reported. She initially aroused suspicion after claiming to be "about five or six months pregnant but had a big belly that looked like she was in the third trimester."
---
TRADE
Biden Seeks to Resolve Trans-Atlantic Tensions During Macron Visit
NYT
President Biden and President Emmanuel Macron of France sought to ease trans-Atlantic tensions over Mr. Biden's domestic manufacturing agenda on Thursday, with both leaders emerging from an official state visit promising to work together on economic policies that have rankled European officials.
EU-US Tensions Mount as Breton Skips Trade Meeting
Bloomberg
Trade tensions between the US and the EU are intensifying. A high-level meeting next week meant to address thorny issues is losing relevance by the day. Internal Market Commissioner Thierry Breton pulled out of the Trade and Technology Council last night, in part because the controversial US tax and climate law has been downgraded from a key agenda item to a point of conversation over a 45-minute lunch.
Brexit Britain trapped in the middle as US and EU go to war on trade
Politico
Three years after leaving the EU to chart its own course, Britain finds itself caught between two economic behemoths in a brewing transatlantic trade war.
---
RESEARCH/TECHNOLOGY
Protons fix a long-standing issue in silicon carbide electronics
Science Daily
Silicon carbide (SiC) is a semiconductor material that outperforms pure silicon-based semiconductors in several applications. Used mostly in power inverters, motor drives, and battery chargers, SiC devices offer benefits such as a high power density and reduced power losses at high frequencies even at high voltages.
Tesla begins delivering first Semi trucks
Axios
Elon Musk announced Thursday that Tesla is rolling out its long-awaited all-electric Semi trucks. The first shipment of the Tesla Semi, which was unveiled five years ago, was delivered to PepsiCo's Modesto, California, factory Wednesday, Tesla Semi program manager Dan Priestley said during a livestreamed event at the electric vehicle company's Nevada plant.
Free Newsletter
Get the latest analysis of new developments in semiconductor market and research analysis.
Want to read more SIA news?
You must be a subscriber to access the Manufacturing Analysis reports & services.
If you are not a subscriber, you should be! Enter your email below to contact us about access.
The authoritative information platform to the semiconductor industry.
Discover why TechInsights stands as the semiconductor industry's most trusted source for actionable, in-depth intelligence.