SIA News Roundup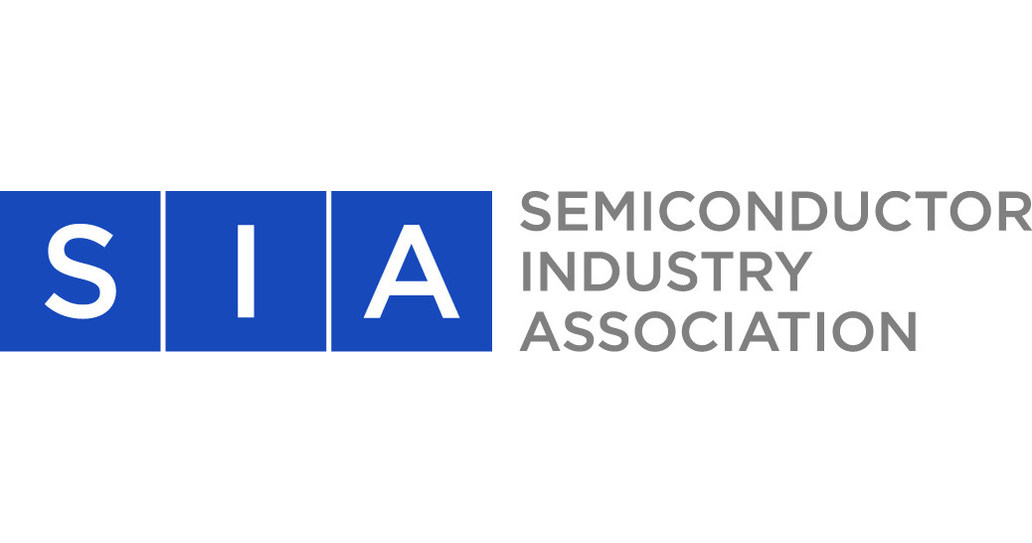 SIA NEWS
New Report Identifies Target Areas for CHIPS R&D Investments
Press Release
The report, titled "American Semiconductor Research: Leadership Through Innovation," highlights the importance of government-industry collaboration on two historic new entities—the National Semiconductor Technology Center (NSTC) and the National Advanced Packaging Manufacturing Program (NAPMP)—created by the CHIPS and Science Act.
---
INDUSTRY/MARKET
U.S. chip industry body urges R&D infrastructure upgrade with Chips Act funds
Reuters
"In the semiconductor industry, that kind of money, especially when we're talking about efforts towards scale up, will be spent very, very quickly. So it's really important that an understanding of where the existing infrastructure is provided, so that it can be leveraged," said Eric Breckenfeld, director of technology policy at SIA, which released a report with Boston Consulting Group suggesting how the funding could be spent.
5 target areas for the CHIPS Act
Electronics 360
"Semiconductor R&D is essential to the innovations powering America's economy, national security, advanced manufacturing and critical supply chains," said John Neuffer, SIA president and CEO. "Enactment of the CHIPS and Science Act was a major step toward reinvigorating domestic chip production and innovation for years to come. The 'Leadership Through Innovation' study is a roadmap for implementing the new law's R&D provisions and ensuring sustained U.S. leadership in chip technology."
Economic future of U.S. depends on making engineering cool
The Washington Post
On a recent afternoon, an unusual group of visitors peered through a window at Purdue University students tinkering in a lab: two dozen executives from the world's biggest semiconductor companies.
---
CHINA
Tech war: Shanghai launches new campus to train personnel for semiconductor sector as US curbs decrease China's chip talent pool
South China Morning Post
The municipal government of Shanghai, China's largest city and semiconductor highland, has launched a new campus to train fresh talent for the domestic chip industry, as the country casts a wide net for skilled personnel after Washington's latest hi-tech restrictions.
Shenzhen's quantum research institute sets up special unit to seek breakthroughs in China's semiconductor 'choke points'
South China Morning Post
Shenzhen's quantum research institute has set up a new unit aimed at achieving breakthroughs in the "choke points" of integrated circuit (IC) technology, a field that China wants to achieve greater self-sufficiency in as the US ramps up trade restrictions.
If China can't get American tech, maybe US allies will be more open to supplying chips
South China Morning Post
With the US ban on critical computer chips threatening to derail China's development in emerging technologies such as artificial intelligence and supercomputers, analysts say that enhancing coordination with American allies could prove decisive for Beijing.
---
TRADE
Von der Leyen tries to demine transatlantic trade dispute
Politico
The European Union and United States are trying to take the heat out of a transatlantic trade dispute by creating a task force to tackle a dispute over U.S. electric vehicle tax breaks, in a move that will enable wider talks on technology and trade to go ahead.
U.S. should be at center of CPTPP, Japanese foreign minister says
Nikkei Asia
The U.S. should return to the broad cross-Pacific free trade agreement it helped to forge, Japan's Foreign Minister Yoshimasa Hayashi said on Saturday, as rising geopolitical tensions in the Indo-Pacific make strengthening cooperation a priority.
Canada to seek membership to Indo-Pacific Economic Framework
Reuters
Canada will seek membership to the Indo-Pacific Economic Framework to further economic cooperation in the region, Foreign Minister Melanie Joly said on Thursday following a meeting with U.S. Secretary of State Antony Blinken in Ottawa.
UK says has completed most of India trade deal, will only sign once happy
Reuters
Britain has completed the majority of sections of a free trade agreement with India but will only sign off on the deal once happy that it is fair and reciprocal, trade department minister Greg Hands said on Wednesday.
---
RESEARCH/TECHNOLOGY
Science Daily
In a study that confirms its promise as the next-generation semiconductor material, UC Santa Barbara researchers have directly visualized the photocarrier transport properties of cubic boron arsenide single crystals.
First online database of photocharged materials developed for battery research
Phys.Org
Materials chemistry is a rapidly evolving area of research, with thousands of various semiconductors, and more materials being added all the time. What material among this variety would be the best for application in solar batteries, for example? How should such a material look like if it has not yet been synthesized?
Fabless IDMs Redefine The Leading Edge
Semiconductor Engineering
Large systems companies are looking more like integrated device manufacturers, designing their own advanced chips, packages, and systems for internal use. But because these are not pure-play chip companies, they are disrupting a 10-year cadence of customization and standardization that has defined the chip industry from its inception, and extending the period of innovation without the associated economies of scale.
Free Newsletter
Get the latest analysis of new developments in semiconductor market and research analysis.
Want to read more SIA news?
You must be a subscriber to access the Manufacturing Analysis reports & services.
If you are not a subscriber, you should be! Enter your email below to contact us about access.
Sign up for latest analysis, news and insights from TechInsights!
Stay informed about TechInsights' products, services, and events. Email collection adheres to TechInsights' Privacy Policy.
Revealing the innovations others cannot inside advanced technology products
Contact
General Inquiries
1-888-666-8888
1891 Robertson Rd #500, Nepean, ON K2H 5B7
Copyright © 2023 TechInsights Inc. All rights reserved.