SIA News Roundup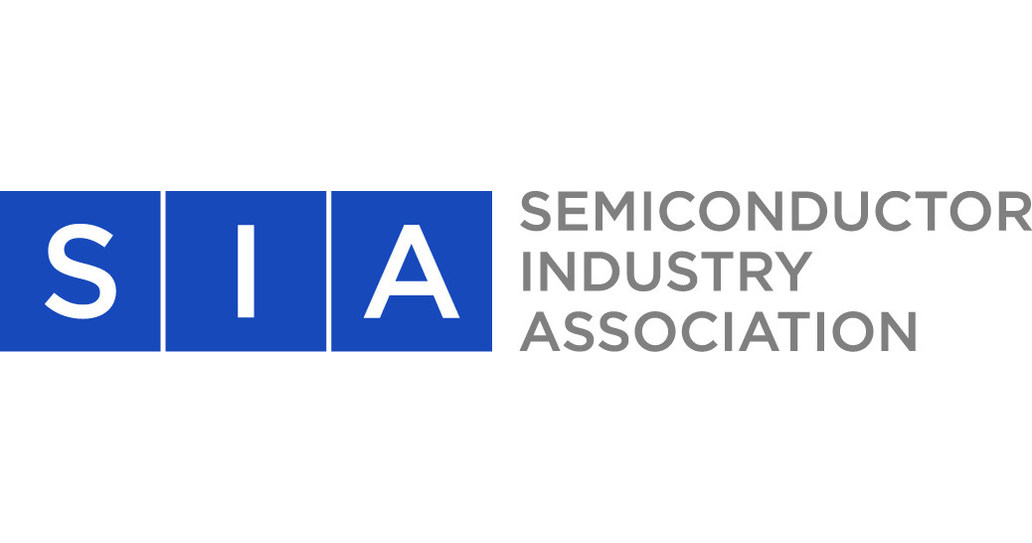 SIA NEWS
Sen. Mark Warner, Semiconductor Industry Execs Meet to Discuss Strengthening Domestic Chip Research, Design, Manufacturing
Press Release
"Semiconductors underpin America's economy, national security, and leadership in the technologies that will determine our future, including autonomous vehicles, supercomputing, virtual and augmented reality, IoT devices, and more," said Sen. Warner. "To sharpen America's edge in semiconductor technology, we need to enact final innovation and competitiveness legislation that incentivizes domestic chip manufacturing, invests in U.S. chip research, and promotes greater semiconductor design investments in the U.S."
INDUSTRY/MARKET
Warner Huddles with Chipmakers
Politico
The Silicon Valley confab was being organized by the Semiconductor Industry Association, whose members include top chipmakers and which has pushed relentlessly for federal assistance in addressing a global chip shortage. While the meeting will undoubtedly touch on the $52 billion in manufacturing and research subsidies for the industry that is the centerpiece of both China bills, the trade group is also "eager to discuss shoehorning into the final package a 25-percent microchip investment tax credit," Brandon reports.
Strengthening Domestic Chip Research, Design, Manufacturing
I-Connect007
"For America to continue to set the global standard economically, militarily, and technologically, we must strengthen U.S. leadership in semiconductors," said SIA president and CEO John Neuffer. "We greatly appreciate the strong leadership of Sen. Warner – and the bipartisan group of other champions in Congress – in advancing legislation to fortify U.S.-based chip research, design, and manufacturing. Today's discussion is an example of the type of government-industry collaboration needed to ensure America stays on top in chip technology for decades to come."
New York lining up 'green' chip fab incentives
Time Union
In an attempt to become as competitive as possible for a coming wave of computer chip factory projects being planned across the United States, Gov. Kathy Hochul's economic development team is looking to codify the amount of state tax breaks it will be willing to offer companies to build here.
CHINA
Zero-COVID, big money: China's anti-virus spending boosts medical, tech, construction
Reuters
China's 'zero-COVID' policy of constantly monitoring, testing and isolating its citizens to prevent the spread of the coronavirus has battered much of the country's economy, but it has created bubbles of growth in the medical, technology and construction sectors.
China Is Leading the Global Decline in Venture Capital Deals
Bloomberg
China, once the primary rival to Silicon Valley's technology success, is now leading the global decline in venture capital investments.
Amazon to pull Kindle out of China, other businesses to remain
Reuters
Amazon.com (AMZN.O) said it will stop supplying retailers in China with its Kindle e-readers from Thursday and will shut its Kindle e-bookstore there next year, in the latest pullback by a U.S. tech firm from the restrictive Chinese market.
TRADE
U.S.-Taiwan trade talks could outpace Indo-Pacific effort, USTR official says
Reuters
New U.S. trade negotiations with Taiwan could move more quickly than broader talks with 12 Indo-Pacific countries given strong interest in Taipei and Washington in deepening economic ties, Deputy U.S. Trade Representative Sarah Bianchi said on Thursday.
US and Taiwan unveil new trade initiative after Taiwan was excluded from US Indo-Pacific economic initiative
CNN
The US and Taiwan unveiled a new trade initiative, Taiwan's trade representative announced Wednesday, after Taiwan was excluded from the US Indo-Pacific economic initiative that President Joe Biden formally announced in Asia last week.
The Kiwis make a case on trade
Politico
New Zealand Prime Minister Jacinda Ardern will visit the White House today with an agenda that includes boosting trade relations across Asia. That will entail discussion of Biden's newly launched Indo-Pacific Economic Framework, which New Zealand agreed to negotiate last week along with 13 other countries.
RESEARCH/TECHNOLOGY
Paper-based semiconductor for safer disposable electronics!
ElectroPages
Recently, researchers have demonstrated a new semiconductor material made entirely from paper-based materials that may have the ability to be used in wearable sensors and disposable electronics.
New Ultra-Thin Electrode Material: Step Closer To Next-Generation Semiconductors
Eurasia Review
To realize artificial intelligence systems and autonomous driving systems, which is often seen in movies, in everyday life, processors that function as the brain of computers must be able to process more data.
Chip Substitutions Raising Security Concerns
Semiconductor Engineering
Substituting chips is becoming more common in the electronics industry as shortages drag on, allowing systems vendors to continue selling everything from cars to manufacturing equipment and printer cartridges without waiting for a commoditized part.
Free Newsletter
Get the latest analysis of new developments in semiconductor market and research analysis.
Want to read more SIA news?
---
Semiconductor Industry Associaltion (SIA)
1101 K Street NW
Washington, D.C. 20005
202-446-1700
You must be a subscriber to access the Manufacturing Analysis reports & services.
If you are not a subscriber, you should be! Enter your email below to contact us about access.
Sign up for latest analysis, news and insights from TechInsights!
Stay informed about TechInsights' products, services, and events. Email collection adheres to TechInsights' Privacy Policy.
Revealing the innovations others cannot inside advanced technology products
Contact
General Inquiries
1-888-666-8888
1891 Robertson Rd #500, Nepean, ON K2H 5B7
Copyright © 2023 TechInsights Inc. All rights reserved.