SIA Member Update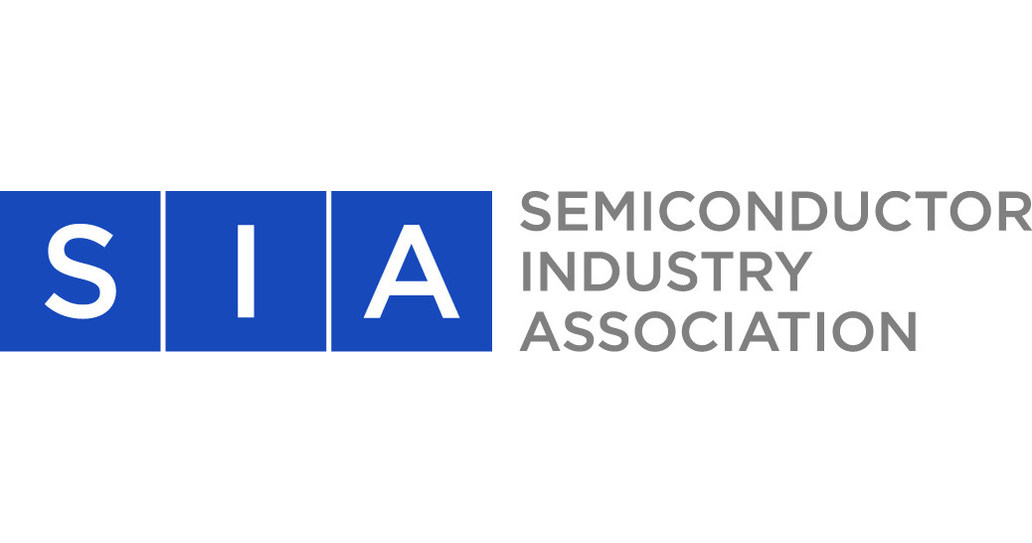 Member Update
Following landmark enactment in August 2022 of the CHIPS and Science Act to reinvigorate domestic semiconductor manufacturing and research, SIA and the Boston Consulting Group (BCG) will release a report tomorrow morning identifying five key areas of the semiconductor R&D ecosystem that should be strengthened by the new law's R&D funding. The report, titled "American Semiconductor Research: Leadership Through Innovation," highlights the importance of government-industry collaboration on two historic new entities—the National Semiconductor Technology Center (NSTC) and the National Advanced Packaging Manufacturing Program (NAPMP)—created by the CHIPS and Science Act. The study also calls for CHIPS funding to be used to bridge key gaps in the current semiconductor R&D ecosystem in order to help pave the way for sustained U.S. chip innovation leadership. For more information, please contact Eric Breckenfeld at ebreckenfeld@semiconductors.org.
---
TRADE
GAMS Convenes for First In-Person Meeting in Three Years
SIA and member company representatives last week took part in the 23rd annual Government/Authorities Meeting on Semiconductors (GAMS) and Joint Steering Committee of the World Semiconductor Council (WSC) in Nagoya, Japan. The GAMS is a forum for semiconductor industry representatives and government leaders to discuss issues of importance to the global industry. The meeting was chaired by Japan's Ministry of Economy, Trade and Industry (METI) and attended by industry representatives and government officials from China, Chinese Taipei, Japan, Korea, EU and the U.S. Topics covered included encryption regulations, government subsidies in the semiconductor sector, trade secret protection, chemical management, tariff elimination, and others. The GAMS successfully concluded the meeting by issuing a joint "GAMS Chair Summary," which reflects the shared views of all six GAMS regions in response to the World Semiconductor Council's recommendations published earlier this year. Additionally, the Environment, Safety, and Health Committee of the Joint Steering Committee of the WSC made progress regarding emission data collection and reduction. More details can be found in the Environment section below. For more information, please contact Jennifer Meng at ymeng@semiconductors.org.
---
CHINA
President Xi Solidifies Power
China's Communist Party on Oct. 23 wrapped up its 20th Party Congress, sending President Xi to a third five-year leadership term as party general secretary, breaking with the precedent of two-term limits and cementing him as China's most powerful leader since Mao Zedong. The new lineup for the Politburo Standing Committee, the Communist Party's top decision-making body, is packed with loyalist officials with close ties with President Xi. At the Party Congress, President Xi laid out his agenda for bolstering national security while turning China into a great technology power. More officials with a strong science and technology background have been promoted to the newly elected policymaking Central Committee. Within the Politburo, at least six new members have qualifications in S&T, ranging from rocket science to nuclear power safety. For more information, please contact Jennifer Meng at ymeng@semiconductors.org.
---
INCENTIVES
Commerce Seeks Input on CHIPS, Manufacturing USA
The Commerce Department has two requests for information (RFIs) due next month on topics of great significance to our industry. The first RFI will inform the CHIPS Program Office's (CPO) implementation of the CHIPS incentive program and is due Nov. 14. The second RFI will inform the Manufacturing USA Programs and is due Nov. 28. Commerce will also convene additional webinars related to the RFIs next month. SIA plans to respond to both RFIs and will be circulating draft responses shortly, and we welcome input from members. Finally, the Industrial Advisory Council (IAC)—appointed by the Commerce Department to provide guidance to the Commerce Secretary on a range of issues related to domestic semiconductor research and development in support of the CHIPS Act—met on Oct. 24 for the first time and intends to host a public meeting in December. For more information, please contact David Isaacs at disaacs@semiconductors.org.
SIA Delegation Pushes for Indian Tech Development
SIA and member company reps, along with Deputy Assistant Secretary of State Afreen Akhtar, were in India on Oct. 10-13 to meet with government agencies focused on industrial planning and improving the policy and legal environment in India. The group also met with state-level representatives and visited an incubator for startups in the state of Karnataka. SIA CEO John Neuffer on Oct. 12 delivered an inaugural address at the semiconductor Vision Summit 2022 and SIA members participated in panel discussions. SIA on Oct. 11 co-hosted a think tank conference with the Carnegie Foundation at the Indian Institute of Technology in Delhi. Additionally, SIA made several site visits and learned about opportunities for development in the region. For more information, please contact Rina Pal-Goetzen at rpal-goetzen@semiconductors.org.
SIA Briefs Canadian Minister on Chip Initiatives
SIA on Oct. 20 met with Canadian Minister of Innovation, Science, and Industry Francois-Philippe Champagne to discuss workforce development, supply chain security, and design-linked incentives. SIA will continue engaging with the Canadian Supply Chain Working Group on several legislative issues of interest to the semiconductor industry. Canada's Semiconductor Council released the Roadmap to 2050: Canada's Semiconductor Action Plan, which included feedback from SIA. For more information, please contact Rina Pal-Goetzen at rpal-goetzen@semiconductors.org.
---
RESEARCH
Register Now for Assured Microelectronics Summit
The Defense Strategies Institute (DSI) on Nov. 2-3 will host its Assured Microelectronics Summit. The event brings together members of the Defense Department, other U.S. government officials, and industry leaders—including SIA member company representatives—to discuss the technologies and policies needed to enhance microelectronics capabilities in support of increased supply chain resilience and national security. SIA's Eric Breckenfeld will moderate the event. To learn more and register for the event, click here. For more information, contact Eric at ebreckenfeld@semiconductors.org.
BIS Releases Microelectronics Survey
The Bureau of Industry and Statistics (BIS) on Oct. 21 released the Microelectronics in the U.S. Industrial Base survey, a comprehensive survey of the industry mandated by the CHIPS Act. Companies receiving the survey have 60 days to complete and submit their response. In addition, BIS provided a link to the results of the 2021 Risk in the Semiconductor Supply Chain RFI and the 2017 Integrated Circuit Design & Manufacturing Assessment Overview to help guide responders in their submissions. For more information, please contact Robert Casanova at rcasanova@semiconductors.org.
CEOs Urge Full Funding for NSF
SIA supported an Oct. 20 letter from the CEOs of 30 major tech companies—including several SIA member companies—calling on Congress to appropriate $11.89 billion for the National Science Foundation (NSF) in FY23, a total that would match NSF authorization levels in the recently enacted CHIPS and Science Act. The CEOs specifically called out the importance of investing in computer science software and hardware, and urged Congress to sufficiently fund the new Technology, Innovation, and Partnerships (TIP) Directorate that has pledged to partner with industry to advance the frontiers of quantum computing. For more information, please contact Stewart Barber at sbarber@semiconductors.org.
---
WORKFORCE
SIA, STEMEd Coalition Highlight Workforce Funding Opportunities
In partnership with the STEMEd Coalition, SIA has circulated a draft letter to the Workforce Committee highlighting key workforce authorizations included in CHIPS that should receive year-end funding. Once finalized, the coalition will seek signatories and work to gather support in the Senate. For more information, please contact Stewart Barber at sbarber@semiconductors.org.
SIA to Weigh in With OSTP on Immigration
SIA on Oct. 27 will host a meeting on high-skilled immigration with representatives from the White House Office of Science and Technology Policy (OSTP) to discuss the Biden Administration's efforts to put forth policies to attract international STEM talent. OSTP will take questions on other agency-level policy actions the Biden Administration could consider related to STEM immigration. Additionally, the Executive Director of the Compete America Coalition, Scott Corley, will join a panel to discuss opportunities for congressional engagement on high-skilled immigration reform this year and next year. For more information, please contact Stewart Barber at sbarber@semiconductors.org.
---
ENVIRONMENT
WSC ESH Committee Achieves Progress in Japan
The Environment, Safety, and Health Committee of the Joint Steering Committee of the World Semiconductor Council (WSC) met last week in Nagoya, Japan. The Committee achieved consensus on various technical matters related to emissions of perfluorocarbons (PFCs), such as a common approach to reporting using the IPCC Tier 2c and AR5 methodology. Agreement on this methodology will help allow the WSC to develop a new 2030 target reduction rate by May 2023. The Committee also agreed to begin collecting data on Scope 2 emissions, and to subsequently begin assessing the possibility of an emission reduction target addressing all greenhouse gases, not only PFCs. Finally, the Committee is working to finalize agreement on data collection for a PFOA phase-out, as well as to continue to assess the PFAS regulatory landscape in the various WSC regions and urge regulatory exemptions where there are no known alternatives. For more information, please contact David Isaacs at disaacs@semiconductors.org.
EPA Proposes HFC Phase-Down
The Environmental protection Agency (EPA) on Oct. 19 issued a proposed rule for the phase-down of hydrofluorocarbons (HFCs), a potent greenhouse gas used primarily in air conditioning and refrigeration but also in semiconductor fabrication, during the 2024-28 period. The proposal is part of a U.S. commitment under the American Innovation and Manufacturing (AIM) Act to phase down the production and consumption of HFCs by 85% over a 15-year period. The AIM Act provides allocations for semiconductor manufacturing and other essential uses of HFCs, and the proposal will influence EPA's approach to issuing company specific allocations in a future rulemaking. A fact sheet summarizing the proposal is available here, and comments will be due 45 days after publication in the Federal Register. For more information, please contact David Isaacs at disaacs@semiconductors.org.
Free Newsletter
Get the latest analysis of new developments in semiconductor market and research analysis.
Want to read more SIA news?
You must be a subscriber to access the Manufacturing Analysis reports & services.
If you are not a subscriber, you should be! Enter your email below to contact us about access.
Sign up for latest analysis, news and insights from TechInsights!
Stay informed about TechInsights' products, services, and events. Email collection adheres to TechInsights' Privacy Policy.
Revealing the innovations others cannot inside advanced technology products
Contact
General Inquiries
1-888-666-8888
1891 Robertson Rd #500, Nepean, ON K2H 5B7
Copyright © 2023 TechInsights Inc. All rights reserved.