SIA Member Update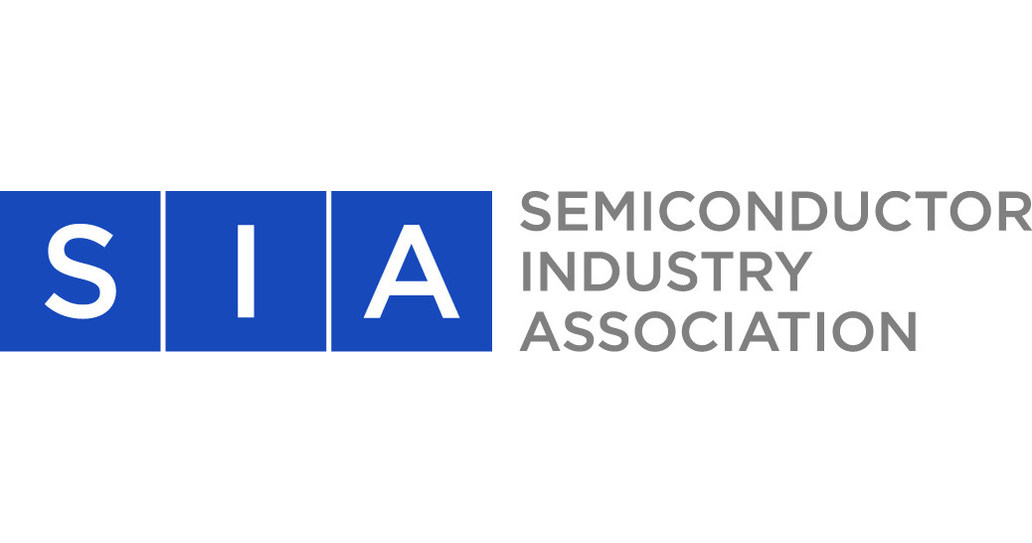 Member Update
The U.S. government on Oct. 7 announced a set of new export control rules restricting China's access to certain high-performance computing and advanced semiconductor manufacturing items. A first rule released by the Bureau of Industry and Security (BIS) adds 31 new Chinese entities to the Unverified List as BIS was unable to determine whether they were in compliance with U.S. export control rules. Then a second BIS rule imposes restrictive export controls on certain advanced computing semiconductors, transactions for supercomputer end-uses, and transactions involving certain entities on the Entity List. BIS Assistant Secretary Kendler will discuss the new export controls during a public briefing call on Oct. 13 at 9 am EDT.
The announcement of these rules received extensive media coverage. Several of these stories quoted SIA's public statement. Chinese officials have criticized the restrictions, with Foreign Ministry representative Mao Ning commenting, "out of the need to maintain its sci-tech hegemony, the U.S. abuses export control measures to maliciously block and suppress Chinese companies" (see related China entry below). We will continue to assess these complex rules and monitor China's reaction. For more information, please contact Jimmy Goodrich at jgoodrich@semiconductors.org or Matthew Wayland at mwayland@semiconductors.org.
---
CHINA
China Reacts to Latest U.S. Export Controls
As detailed above, BIS on Oct. 7 announced two new rules further restricting China's access to obtain and manufacture advanced chips. Thus far, reactions have been in rhetoric only and no immediate retaliatory moves have been taken by the Chinese government. In addition, public reaction has been limited as many public analyses by Chinese industry experts were taken down from the Internet, suggesting the impact of the rules was significant and could have muddied the waters in the run up to China's 20th Party Congress, which begins in less than a week. We expect China to calibrate its response once it has a deeper understanding of the complex rules and after the Party Congress concludes later this month. If Chinese leaders conclude the impact is equal to or no greater than what they believe China has already been subject to, retaliation may be measured. If China assesses these controls represent a fundamental escalation, it may seek to counter either via regulatory or non-regulatory actions in the market. For more information, please contact Jennifer Meng at ymeng@semiconductors.org.
---
EXPORT CONTROL
Senate NDAA Consideration Begins
More than 900 amendments to the Fiscal Year 2023 (FY23) National Defense Authorization Act (NDAA) were filed in the Senate prior to its adjournment for the October recess, several of which are of particular interest to the semiconductor industry and have been included in the substitute version to be considered in the Senate. One amendment of note offered by Leader Schumer (D-N.Y.) and Sen. Cornyn's (R-Texas) would restrict the government's procurement of devices that use covered semiconductor products from Chinese semiconductor companies SMIC, YMTC, or CXMT, as well as use of contractors that use the same covered semiconductor products. Other important amendments, such as Sen. Toomey's (R-Pa.) amendment to establish an outbound review mechanism, were excluded from the substitute version. The Senate is expected to vote on the legislation during the week of Nov. 14. A summary of the state of play can be viewed here. SIA will continue to monitor and engage as the NDAA process develops. For more information, please contact David Isaacs at disaacs@semiconductors.org.
Senate Banking Examines Outbound Investment
The Senate Banking Committee on Sept. 29 held a hearing to examine proposals to establish an outbound investment review mechanism. During the hearing, Ranking Member Pat Toomey (R-Pa.) called upon his colleagues to address the issue in the upcoming FY23 NDAA. Before the October recess, Sen. Toomey filed an amendment (SA 6384) to create an outbound investment review mechanism within the Department of Treasury's Office of Investment Security. The amendment directs the office to monitor investments made by any U.S. person in China as it relates to national critical technologies, including semiconductors, artificial intelligence, and quantum computing and is subject to export control regulations or defined as an emerging and foundational technology. The amendment, however, was excluded from the Senate substitute to be considered in the Senate next month. For more information, please contact Molly O'Leary at moleary@semiconductors.org.
---
INCENTIVES
CHIPS Implementation Advances
The CHIPS Program Office has convened a number of webinars on CHIPS implementation, including a webinar co-hosted by SIA on Oct. 4 focusing on next steps for applicants. The Commerce Department will host another CHIPS webinar focused on R&D programs on Oct. 18 at 3 pm EDT. In additional development, Commerce on Sept. 29 announced 24 appointments to the Industrial Advisory Committee (IAC), including representatives of several SIA member companies. The IAC was established under the CHIPS Act authorization in the FY21 NDAA and will advise on the implementation of the CHIPS R&D programs and national strategy on microelectronics research. Among those selected are leaders from industry, government laboratories, academia, public-private institutions, and policy think tanks. Members have been appointed for a variety of terms, ranging from 1 to 3 years. SIA issued a statement applauding the IAC appointments. For more information, please contact Eric Breckenfeld at ebreckenfeld@semiconductors.org.
CHIPS Council Discusses Implementation Priorities
The CHIPS Implementation Steering Council, comprised of senior officials in a number of key agencies and formed by an August 2022 Executive Order, held its inaugural meeting last week. A meeting summary issued by the White House can be found here. The council is co-chaired by National Economic Director Brian Deese, National Security Advisor Jake Sullivan, and Office of Science and Technology Policy Director Arati Prabhakar. The Steering Council also includes Secretaries from the Departments of State, Treasury, Defense, Commerce, Labor, and Energy, as well as other administration offices. Among the topics discussed were the need for agency coordination, investments in the domestic workforce, the importance of chips for national defense, and the need for commitment to sustained research funding. The council also received briefings from the Departments of Commerce, State, and Defense, as well as the National Science Foundation on the implementation plans for their CHIPS Act funds. For more information, please contact Eric Breckenfeld at ebreckenfeld@semiconductors.org.
---
WORKFORCE
NSF Highlights Funding Opportunities for Workforce Development
SIA on Oct. 3 hosted a meeting with National Science Foundation (NSF) Assistant Director Dr. Margaret Martonosi to discuss workforce development provisions throughout the CHIPS and Science Act. Dr. Martonosi, who leads the NSF Directorate for Computer and Information Science Engineering (CISE), spoke about NSF's implementation of the $200 million workforce development fund, appropriated under CHIPS, and indicated interest in continued engagement with SIA member companies. SIA is working with other coalitions to develop a letter highlighting key workforce authorizations included in CHIPS that should receive year end funding. For more information, please contact Stewart Barber at sbarber@semiconductors.org.
---
IMMIGRATION
OSTP to Weigh in on High Skilled Immigration
SIA on Oct. 27 at 11:30 am EDT will host a meeting on high-skilled immigration with Office of Science and Technology Policy (OSTP) representatives to discuss the Biden Administration's efforts to put forth policies to attract international STEM talent, and take questions on other agency level policy actions the Administration could consider related to STEM immigration. Additionally, the Executive Director of the Compete America Coalition, Scott Corley, will join a panel to discuss opportunities for congressional engagement this year and next year. For more information, please contact Stewart Barber at sbarber@semiconductors.org.
---
R&D
TFAI Pushes for CHIPS R&D Funding
As Co-Chair of the Taskforce on American Innovation (TFAI), SIA is pushing for full funding of R&D programs as authorized in the CHIPS and Science Act. SIA will lead drafting of individual agency request letters to the United States Office of Management and Budget for the FY24 cycle. For more information, please contact Stewart Barber at sbarber@semiconductors.org.
---
TRADE
In-Person GAMS Meeting in Japan to Cover Trade Priorities
After three years of virtual meetings due to COVID-19, the 23rd Governments and Authorities Meeting on Semiconductors (GAMS) will convene in Nagoya, Japan from Oct. 17-21. Comprised of government officials and industry representatives from China, Chinese Taipei, Japan, Korea, EU and the U.S., the GAMS is an opportunity for industry to meet with global government officials to discuss policy and trade issues of importance to the global semiconductor industry, including cybersecurity, government subsidies and semiconductor support programs, market access barriers, tariff elimination, environmental regulations, and IP issues. The GAMS will also convene workshops on two priority areas, including a half-day workshop on government support programs and a two-hour workshop on encryption regulations. SIA will lead a U.S. delegation to participate in the meetings in western Japan. For more information, please contact Jennifer Meng at ymeng@semiconductors.org.
---
CLIMATE
EPA Issues HFC Allocations, SIA Weighs in with EPA on Reporting Rule
The Environmental Protection Agency (EPA) issued a notice setting allowances for 2023 for the production and consumption of hydrofluorocarbons (HFCs), including allowances for semiconductor companies. HFCs are a powerful greenhouse gas, and under a global treaty, the U.S. has agreed to phase-down HFC production and use, and has set aside specified amounts for the semiconductor industry and other key sectors. HFCs are used in semiconductor fabrication, and each company will generally be limited to the allowances provided by EPA. In a separate development related to climate change, SIA on Oct. 5 filed detailed technical comments with EPA on proposed revisions to the regulations governing the reporting of greenhouse gas emissions. The proposal makes a number of highly technical changes to the regulations in place over the past 10 years. SIA raised concerns with the added burden of several of these changes relative to the purported increase in the accuracy of the reporting method. For more information, please contact David Isaacs at disaacs@semiconductors.org.
---
TAX
SIA Urges Action on R&D Amortization
Alongside nearly 400 other trade associations and companies, SIA signed an Oct. 11 R&D Coalition letter to House and Senate leadership urging immediate action to reverse the current requirement for companies to amortize R&D expenditures over five years, as part of a year-end tax package. SIA continues to press for Congress to fix the amortization requirement, although prospects for congressional action remain unclear. For more information, please contact Molly O'Leary at moleary@semiconductors.org.
Free Newsletter
Get the latest analysis of new developments in semiconductor market and research analysis.
Want to read more SIA news?
You must be a subscriber to access the Manufacturing Analysis reports & services.
If you are not a subscriber, you should be! Enter your email below to contact us about access.
Latest Posts From Our Blogs