Sapphire Rapids Boosts Workstation Xeons
The new Xeon W-2400 and W-3400 processors integrate 6 to 56 CPUs and support DDR5 as well as PCIe Gen5, providing a needed upgrade to Intel's workstation line.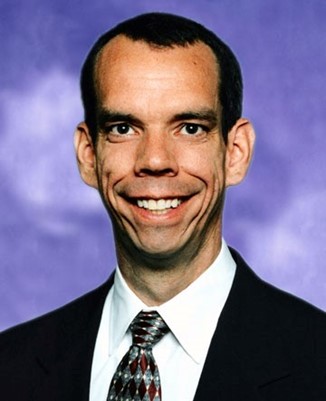 Joseph Byrne
The new Xeon W processors bring Intel's Sapphire Rapids technology to users' desks, including AMX matrix units for AI and other math-intensive tasks. The top-end model integrates more CPUs and cache than previous-generation flagship Xeons for workstations. The new Xeon W-2400 line spans midrange and lower-tier processors. Overlapping the midrange and covering the high end, the Xeon W-3400 line offers more memory and I/O bandwidth.
Engineers, financial modelers, animators, and video producers all need systems that are more capable than conventional PCs. Intel has served them with a combination of processors originating in its PC and server families. The Core PC chips address mobile and entry-level workstations, and they support ECC-protected DRAM interfaces when operating with Intel's W680 core-logic chip. In the Sapphire generation, the Xeon W-2400-series covers mainstream workstations; the W-3400 tackles "expert" and "dual-socket expert" designs.
Employing the monolithic MCC Sapphire implementation, the W-2400 models integrate 6–24 CPUs and have a base power (essentially TDP) of up to 225 W. At $359, pricing starts below that of the least-expensive Sapphire server products. For more-demanding applications, the W-3400 uses the multidie XCC version of Sapphire, packing 12–56 CPUs, raising base power as high as 350 W, and costing $1,189 to $5,889. Intel's new W790 core-logic chip completes the platform. OEMs expect to ship systems in March.
Free Newsletter
Get the latest analysis of new developments in semiconductor market and research analysis.
Subscribers can view the full article in the TechInsights Platform.
You must be a subscriber to access the Manufacturing Analysis reports & services.
If you are not a subscriber, you should be! Enter your email below to contact us about access.
Sign up for latest analysis, news and insights from TechInsights!
Stay informed about TechInsights' products, services, and events. Email collection adheres to TechInsights' Privacy Policy.
Revealing the innovations others cannot inside advanced technology products
Contact
General Inquiries
1-888-666-8888
1891 Robertson Rd #500, Nepean, ON K2H 5B7
Copyright © 2023 TechInsights Inc. All rights reserved.