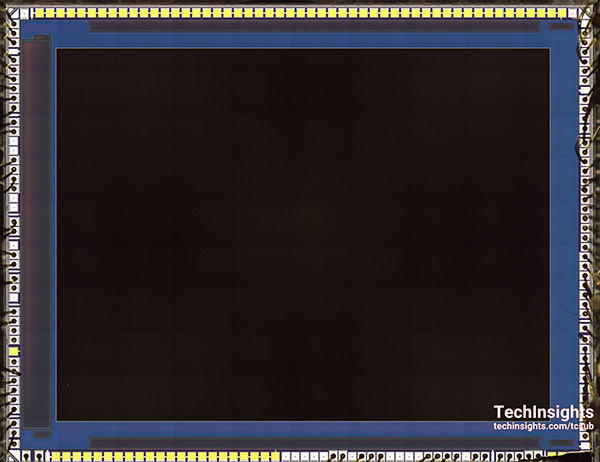 We did not expect to see the Samsung S5K2X7SP image sensor until Q2, 2018…but here it is in the Vivo V7+.
The application is a 24 MP selfie camera that uses Samsung's Tetracell platform (2x2 pixels per color filter). In well-illuminated scenes the full resolution is used for sharpness. In low-light scenes, charge binning is used at the pixel level to increase SNR. There are many reasons we are excited about the Samsung S5K2X7SP 0.9 µm generation.
Improved ISOCELL technology with deeper deep trench isolation (DTI)
Reduced color crosstalk
Expanded full-well capacity
As 0.9 µm, allows 24 Mp image sensor to fit in a thinner camera module
Tetracell Technology
Merges four neighboring pixels to work as one for better light sensitivity in low light situations
The authoritative information platform to the semiconductor industry.
Discover why TechInsights stands as the semiconductor industry's most trusted source for actionable, in-depth intelligence.