Rising macro uncertainties are impeding the prospects of 2H23 recovery

Andrea Lati
Order activity for semiconductor equipment remained steady at 45°. Both chipmakers and equipment suppliers are exercising caution regarding their near-term prospects, as demand trends are still predominantly negative. Moreover, recent economic uncertainties are prompting CFOs/CIOs to be even more conservative with their spending plans.
Activity in Memory has frozen as the market is in the midst of a major downturn. Supplier inventories are at historically high levels, while demand has weakened following the pandemic-driven surge. On a positive note, customer inventories are decreasing, especially in the PC and Mobile space. Despite this improvement, the excessively high levels of supplier inventories are likely to postpone the recovery of the Memory market well into the fourth quarter of 2023.
Many chipmakers are reducing output in 1Q23 to digest inventories, resulting in a decline in silicon production.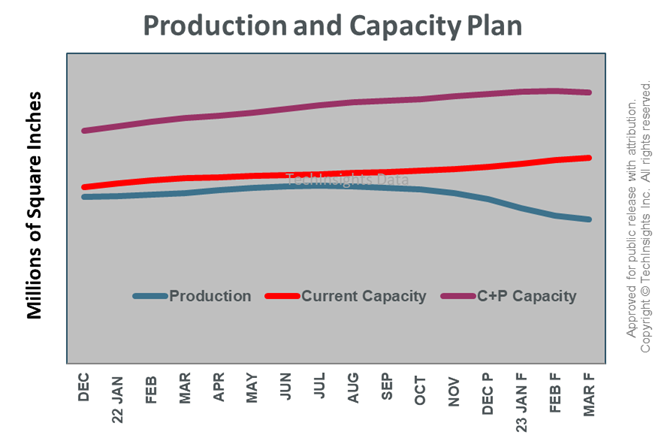 Free Newsletter
Get the latest analysis of new developments in semiconductor market and research analysis.
Subscribers can view the full article in the TechInsights Platform.
You must be a subscriber to access the Manufacturing Analysis reports & services.
If you are not a subscriber, you should be! Enter your email below to contact us about access.
The authoritative information platform to the semiconductor industry.
Discover why TechInsights stands as the semiconductor industry's most trusted source for actionable, in-depth intelligence.