Review and Things to Know: Flash Memory Summit 2022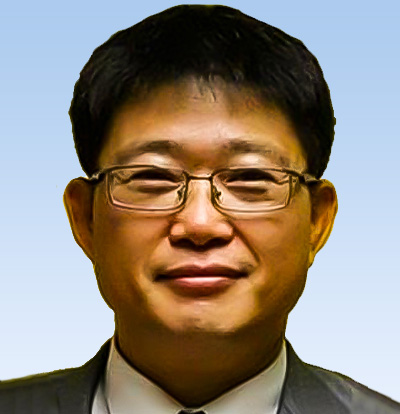 Dr. Jeongdong Choe
The Flash Memory Summit 2022 conference including an Expo was held at Santa Clara Convention Center (US) last week (Aug. 1 – 4). Many of the industry-leading memory manufacturers and module suppliers exhibited their latest products in flash storage technology. TechInsights is a recurring and popular speaker at FMS.
As usual, we participated in the conference as a sponsor, and Dr. Jeongdong Choe presented two papers, one for the Emerging Memory Technology session (on Tuesday) and another one for the DRAM Technology session (on Wednesday). Jeongdong also participated in the 'FMS2022 Chat with the Expert' event on the topic '3D NAND Technology' as an expert. We hosted a 'Meet and Greet with Dr. Jeongdong Choe' session there together with the regional sales team on Wednesday evening.
At FMS2022, all the attendees celebrated an important milestone, the 35th anniversary of the invention of NAND flash memory. The keywords of the conference this year seemed to be 1) CXL-Memory (CXL-DRAM, CXL-NAND), 2) Optane XPoint Memory winding down, 3) New and next 2XX 3D NAND products, 4) Chiplets, and 5) ZNS-based storage system.
Lots of presentations and discussions with the keywords took place during the conference sessions and in-person talks. New (sampling) storage products such as BittWare PCIe 5.0/CXL FPGA Accelerators, IBM Elastic Storage System 3500, Infinidat InfiniBox SSA II, Kioxia CM7 Series E3.S Enterprise NVMe SSDs, Phison X1 Controller-based SSD Platform, Pliops XDP, Samsung Memory-semantic CXL SSD, ScaleFlux CSD 3000 SSD, Solidigm P41 Plus SSD with 144L-Q, Supermicro Petascale All-Flash Server with DDR5 and PCIe5.0, Swissbit PCIe-SSD N-30m2, and YMTC X3-9070 with Xtacking 3.0 were introduced at their exhibition booths.
When it comes to 3D/4D NAND and SSD technology, industry leaders announced their new products with their chip samples at the keynotes; Samsung, SK Hynix/Solidigm, KIOXIA, Western Digital, and YMTC.
Some of the things to know from the keynotes;
Samsung spotlighted 4 areas of technological advancement driving the big data market; data movement, data storage, data processing, and data management. Samsung announced the 'Memory-semantic SSD' that combines the benefits of storage and DRAM memory, AI- and ML-optimized storage. The industry's first UFS 4.0 mobile storage, developed by the firm in May, was introduced. It is scheduled to enter mass production this month. Samsung highlighted SmartSSD and CXL DRAM, which have been designed to avoid bottlenecks in current memory and storage architectures.
SK Hynix recently shipped the first V8 238-Layer 512Gb TLC 4D NAND Flash to customers in July and is expected to begin mass production in 1H 2023. SK Hynix is developing 1Tb 238-layer products. The company's first DDR5 DRAM-based CXL samples were also introduced. Solidigm introduced P41 plus SSD with 144L-Q. They also showed the world's first working Penta-Level Cell (PLC) SSD chip sample with 192L-Q at the keynote, with the ability to store five bits of data per memory cell for the first time, 25% more data in the same footprint compared to quad-level cell (QLC) SSDs.
KIOXIA launches 2nd Gen of XL-FLASH SCM solution based on MLC (2bit/cell) BiCS FLASH. 1st Gen was SLC-based. The Gen2 XL-FLASH will have a memory capacity of 256Gb/die. Product sample shipments are scheduled to start in November, with volume production expected to begin in 2023.
YMTC introduced X3-9070 TLC 3D NAND Flash sample products powered by Xtacking 3.0 Architecture, 4th gen. 3D NAND (1Tb TLC die, likely 232L 6-plane design).
Regarding the Optane XPoint Memory winding out recently announced from Intel, a special session was held at the FMS 2022 conference. Chuck Sobey (FMS Conference Chair) and some analysts (Tom Coughlin, Jim Handy, and Dave Eggleston) reviewed its history, business, and issues, together with some of Intel guys. In short, Optane (XPoint Memory) is not cost-effective, and will not be a part of future products. Although Optane XPoint Memory is winding down, it paved the value of the persistent memory, and was used in designing and making innovative storage systems. In addition, it really helped drive the development of CXL interface memory technology.
Some of lessons and discussions at the session;
XPoint is a brand new PCM
Intel Optane DIMM and persistent Memory losses are totaled over $7 billion since 2016
Lithography and product costs limit XPoint two- or four-layer stacking which results in difficulties for higher density (no more Gen3)
Limited value proposition for coherent persistent memory
Limited partnerships, for example, failed with Microsoft
CXL interface SSDs will possibly replace Optane persistent memory or SCM (Storage Class Memory) market in the future
From FMS2022, top 10 things to know about Memory can be summarized as;
The future of NAND is NAND (not replaced by any of EM/XPoint)
The future of DRAM is DRAM (not replaced by any of EM/XPoint)
The memory wall is real and getting worse
Samsung and SK Hynix consider cost and market needs more than revealing new tech nodes, different from Micron
Computational storage/memory is becoming popular
CXL will be mainstream in storage and datacenter
MRAM is increasingly common in embedded devices
Hybrid storage systems such as FLASH + HDD are still not dead
Management of metadata is increasingly important
Optane XPoint Memory is gone, and CXL-DRAM/NAND memory will replace it for SCM applications.

Sign up for latest analysis, news and insights from TechInsights!
Stay informed about TechInsights' products, services, and events. Email collection adheres to TechInsights' Privacy Policy.
Revealing the innovations others cannot inside advanced technology products
Contact
General Inquiries
1-888-666-8888
1891 Robertson Rd #500, Nepean, ON K2H 5B7
Copyright © 2023 TechInsights Inc. All rights reserved.