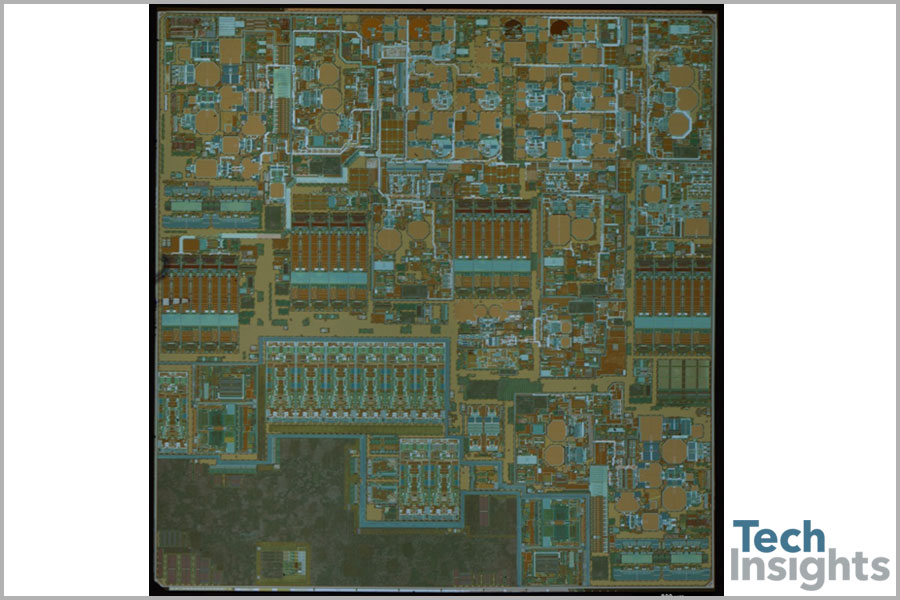 The WTR5975 is a member of the Snapdragon 835 family found in the Samsung Galaxy S8 and is the world's first single-chip RF IC supporting Gigabit Class LTE, LTE-U, and LAA with 5 GHz unlicensed band support. The highly integrated WTR5975 supports up to 4x downlink CA, 2x uplink CA, all 3GPP-approved bands, including 3.5 GHz bands 42 and 43, and 4x4 MIMO in a single transceiver chip, dramatically reducing the footprint required to support advanced CA and MIMO configurations
We will be completing a full analog circuit report delivered on the CircuitVision platform, containing a full set of schematics and annotated photographs divided into the following sections:
Architectural Overview
Amplifier Path
Buck Converter
Boost Converter
LDO Regulator
APT Switch
Auxiliary Circuits
Latest Posts From Our Blogs
Don't miss another update from TechInsights.
All our latest content updates sent to you a few times a month.