Qualcomm Snapdragon 888 in the Xiaomi Mi 11
brings a new 5 nm entrant to market
With their release of the Snapdragon 888, Qualcomm finds itself in competition with other 5 nm offerings - the Apple A14 and the Exynos 2100. With the Snapdragon 888 SoC, Qualcomm has changed foundry partners from TSMC back to Samsung.
The Snapdragon 888 SoC provides a 5 nm LPE revision to their earlier 7 nm LPP technology. By minimizing major scaling, Samsung continues to offer multiple DTCO (Design Technology Co-Optimization) benefits without the critical design rule scaling we have seen in TSMC's N5 offering.
While Qualcomm, Apple and HiSilicon have all introduced 5 nm solutions, all of them use Arm as the basic IP block provider for their CPU and GPU implementations, and find themselves competing on the basis of differentiators - cost, performance, etc.
Early benchmarking performed by Geekbench indicates that the A14 original CPU cores boast higher performance than the Snapdragon. But an important milestone for Qualcomm has been reached regardless: the Qualcomm Snapdragon 888 is the first chip in the Android world to score above the 1,000 mark in single-core performance.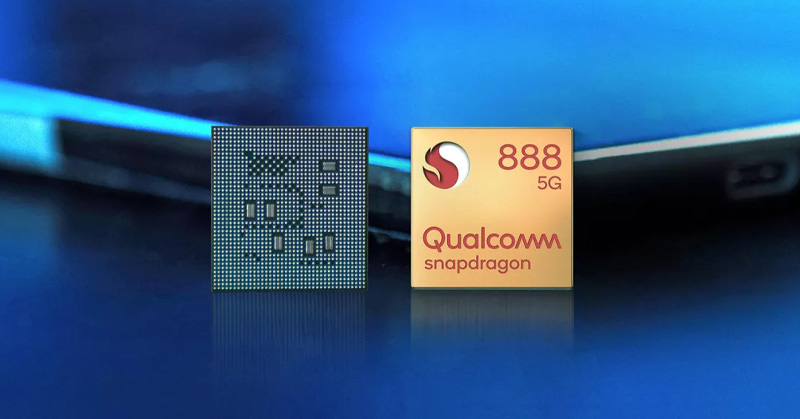 TechInsights has analysis under way for this part.
In addition, we are currently analyzing the Apple A14 (and the M1) with the TSMC 5 nm process as well as the Qualcomm Snapdragon 888 with Samsung 5 nm process. And as soon as we confirm the Exynos 2100, we will kick off efforts to analyze that as well.
Aleady a subscriber?
TechInsights Logic subscribers already have access to exclusive content in the TechInsights Platform.
Log in
Interested in a subscription?
TechInsights offers subscriptions to the broadest range of analysis and expert commentary. Contact us to learn about our many subscription offerings.
A TechInsights subscription gives you the data you need- instantly.
Sign up for latest analysis, news and insights from TechInsights!
Stay informed about TechInsights' products, services, and events. Email collection adheres to TechInsights' Privacy Policy.
Revealing the innovations others cannot inside advanced technology products
Contact
General Inquiries
1-888-666-8888
1891 Robertson Rd #500, Nepean, ON K2H 5B7
Copyright © 2023 TechInsights Inc. All rights reserved.