Ponte Vecchio GPUs Top Expectations
Intel's Ponte Vecchio data-center GPU is a packaging tour de force. Available in three models, it delivers leading FP64 vector performance.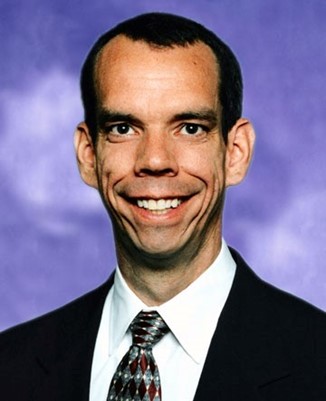 Joseph Byrne
Intel's top-end Ponte Vecchio GPU runs at a higher peak speed and lower power than we previously estimated. Principally targeting high-performance computing (HPC), the design counts as an early win the Aurora supercomputer, sponsored by the US Department of Energy.
Aurora will take advantage of the Ponte Vecchio (PVC) flagship's peak 54 Tflop/s of performance. Integrating matrix engines that support INT8, BF16, and FP32 data, PVC also targets AI inferencing and training. To achieve all these goals, Intel developed a complex design packing several compute, cache, and I/O die totaling 748 mm2.
In addition to the flagship model—the Data Center GPU Max 1550—Intel also released the Max 1350 and Max 1100. The 1550 and 1350 combine in a single package two GPUs—"stacks" in Intel's parlance. The former provides the stacks' full complement of function units. The latter, though, disables some units (offering, for example, only 112 GPU cores) and runs at a lower frequency. Its performance is 18% less than the 1550's, but power is 25% lower, making it more efficient. The single-stack 1100 model is essentially half of a 1350.
Arriving a few quarters behind schedule, PVC is nonetheless a competitive product. For HPC, its FP64 vector throughput exceeds that of Nvidia's H100 Hopper and AMD's Instinct MI250X. It also has the hardware to address AI training and inferencing. It bests Nvidia's A100 in raw performance but falls short of the newer H100. Both Nvidia chips, however, have proven their AI mettle, whereas Intel has yet to publish PVC's MLPerf training or inferencing score. PVC is also an alternative to Gaudi2 AI units from Intel subsidiary Habana and could appeal to customers demanding both vector floating-point throughput and AI capability.
Free Newsletter
Get the latest analysis of new developments in semiconductor market and research analysis.
Subscribers can view the full article in the TechInsights Platform.
You must be a subscriber to access the Manufacturing Analysis reports & services.
If you are not a subscriber, you should be! Enter your email below to contact us about access.
The authoritative information platform to the semiconductor industry.
Discover why TechInsights stands as the semiconductor industry's most trusted source for actionable, in-depth intelligence.