Near-term order visibility remains limited as caution drives decision making

Shereen Vaux
Order activity for semiconductor equipment held at a chilly 43 °F as customers remain cautious because of the macro headwinds and slow inventory burn off. Although the June data for the Taiwanese companies showed an overall improvement from May, the yearly comparisons remain challenging. Despite the yearly declines remaining at high levels, they are starting to show improvements. We expect this trend to continue as the yearly comparisons become more favorable with the slowdown starting in 2H22 and the memory IC bottom behind us.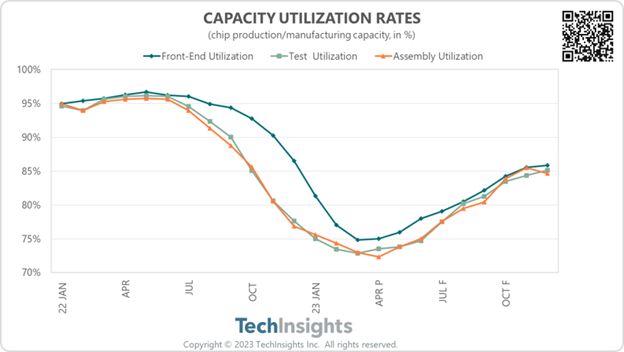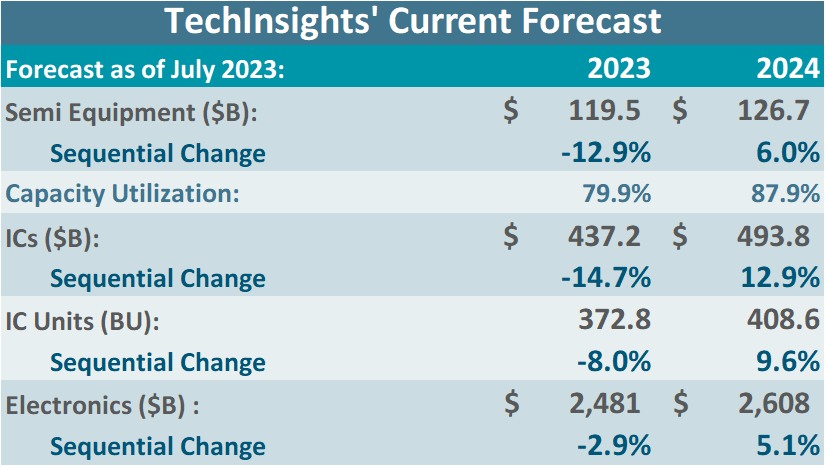 Free Newsletter
Get the latest analysis of new developments in semiconductor market and research analysis.
Subscribers can view the full article in the TechInsights Platform.
You must be a subscriber to access the Manufacturing Analysis reports & services.
If you are not a subscriber, you should be! Enter your email below to contact us about access.
The authoritative information platform to the semiconductor industry.
Discover why TechInsights stands as the semiconductor industry's most trusted source for actionable, in-depth intelligence.