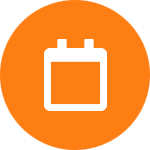 March 9, 2021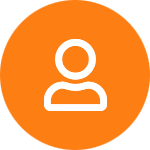 Dr. Jeongdong Choe
A New and advanced ReRAM from Fujitsu
We've been analyzing a new ReRAM product from Fujitsu Semiconductor. Fujitsu 8 Mb MB85AS8MT is the world's largest density as a stand-alone mass-produced ReRAM product. The MB85AS8MT is a non-volatile emerging memory with SPI-interface that operates with a wide range of power supply voltages from 1.6V to 3.6V. One major feature of this ReRAM memory is an extremely small average current for read operations of 0.15mA at an operating frequency of typical 5 MHz. Fujitsu adopted a new 45 nm CMOS process with quite smaller die size and higher memory density compared with their previous MB85AS4MTPF ReRAM products (180 nm CMOS process and 4 Mb die used).
Fujitsu, Panasonic, Dialog (Adesto), Crossbar, TSMC, UMC and Intel are the leading players in the ReRAM market, and it is estimated to grow at a significant rate in the future. Dialog (Adesto) ReRAM products, CBRAM so called, RM33 series we TechInsights analyzed a few years ago used a 130 nm CMOS process which was the smallest technology node and cell size (0.496 µm2) on the market, however Fujitsu now produce ReRAM products with 45 nm node ....
Dr. Jeongdong Choe, Senior Technical Fellow
Dr. Jeongdong Choe is a Senior Technical Fellow at TechInsights. He has nearly 30 years of experience in the semiconductor industry, R&D and reverse engineering on DRAM, NAND/NOR FLASH, SRAM/Logic and emerging memory. He worked for SK Hynix and Samsung Electronics for over 20 years. He joined TechInsights and has been focusing on technology analysis on semiconductor process, device and architecture. He has written many articles on memory technology including DRAM technology trend, 2D and 3D NAND process/device integration details, and Emerging memory such as STT-MRAM, XPoint, ReRAM and FeRAM design and architecture. He quarterly produces and updates a widely distributed memory roadmaps on DRAM, NAND and Emerging memory.
Want to read more?
TechInsights Memory subscribers already have access to exclusive TechStream content in the TechInsights Platform.
Learn more
Interested in a subscription?
TechInsights offers subscriptions to the broadest range of analysis and expert commentary. Contact us to learn about our many subscription offerings.
Learn more
A TechInsights subscription gives you the data you need- instantly.
The authoritative information platform to the semiconductor industry.
Discover why TechInsights stands as the semiconductor industry's most trusted source for actionable, in-depth intelligence.