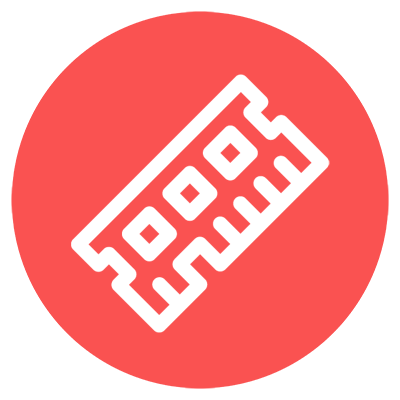 DRAM Memory Technology
Disruptive Product: What technology node for 1st DDR5 DIMM?
DDR5 is a new generation of Memory! All the major DRAM players are moving forward to a faster DRAM, DDR5. DDR5 improves power management (1.1V vs. 1.2V for DDR4) as well. One of DDR5 DIMM products has been confirmed, with technology node, die design, and process technology. TeamGroup released ELITE 16GB DDR5 U-DIMM with JEDEC DDR5 on-die ECC which is the primary feature of DDR5. The U-DIMM packaged eight DDR5 devices in total, one of the first commercialized DDR5 products manufactured by Micron. The DDR5 device with FBGA code, D8BNJ, which is MT60B2G8HB-48B:A, has a single 16Gb DDR5 die in it. The devices and dies are the first DDR5 products we found up to date. What's new on the die, and what technology node did they use?
TechInsights' NAND & DRAM Memory experts agree that the Micron DDR5 shows expansive system design applications such as:
High Speed & High Capacity Mobile Processing
5G Networking and Data Access
Augmented Reality (AR)
Virtual Reality (VR)
Artificial Intelligence
Machine Learning
Download the Micron DDR5 Product Brief
Click below to sign up to read early findings and upcoming reports
TechInsights has analysis planned for this part and much more.
Sign up to receive our free brochure on TechInsights' NAND & DRAM Memory Subscription
Early Micron DDR5 Circuit & Die-Level Imaging
Micron's Market-Leading Device Specifications
DDR5 DRAM products support transfer rates of 4,800-5,600 Mbps, which is much faster than today's DDR4 memory. DDR5's operation voltage has also been lowered from DDR4's 1.2V, offering users a 20% decrease in power consumption with an operating voltage of 1.1V. Micron D1z DDR5 16Gb die used for TeamGroup ELITE DDR5 U-DIMM supports 4800 Hz frequency, CL40-40-40-77 latency, and 38,400 MB/s data transfer bandwidth, doubled the banks compared to DDR4.
After quick view on the die and its technology, we've just found its technology node, Micron's D1z. Micron 16Gb D1z DDR5 die with Y32A die markings, shows 0.241 Gb/mm2 bit density, which is slightly lower than Micron 16Gb D1z DDR4 die (0.247 Gb//mm2). Compared to previous DDR4, for example, DDR4-3200 from Micron (Crucial RDIMM 64GBMTA36ASF8G72PZ), higher bandwidth, higher clock rate, and lower power with a new power architecture are major changes (Table 1).
DDR Type
DDR4-3200
DDR5-4800
Parent Product Ex.
Crucial RDIMM 64GB
MTA36ASF8G72PZ
TeamGroup ELITE 16GB
DDR5 U-DIMM
Device Manufacturer
Micron
Micron
Device Ex.
DDR4
MT40A4G4JC-062E:E
DDR5
MT60B2G8HB-48B:A
VDD (VDDQ)
1.2 V
1.1 V
Bandwidth
25.6 GB/s
38.4 GB/s
Latency
CL 22
CL 40
Die Markings
Z32D
Y32A
Cell Design
(Technology Node)
D1z
D1z
Die Capacity
16 Gb
16 Gb
Bit Density
0.247 Gb/mm2
0.241 Gb/mm2
Table 1. A comparison of device features and die density, Micron DDR4-3200 vs. DDR5-4800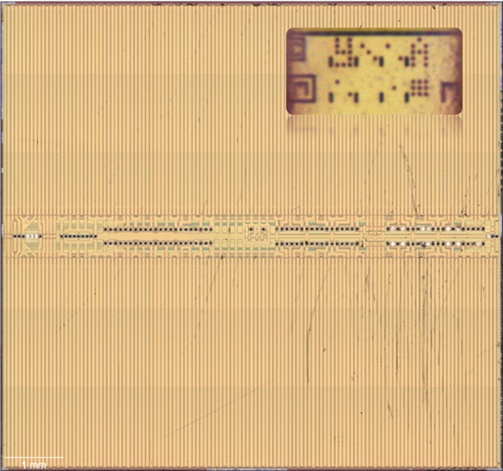 Figure 2. Micron DDR5 16Gb die and die markings
The first DDR5 die, Y32A, from Micron to support DDR5 DIMM products used a 16Gb die with D1z-based DRAM cell design. Die density has not been increased from DDR4 due to D1z (not D1α) used. More advanced node such as D1α generation will be applied for the next DDR5 products to further improve power efficiency and die density. We'll be digging into this new DDR5 device and technology, especially on peripheral design, circuitry, and transistor characteristics.
Interested in an NAND & DRAM Memory Subscription?
TechInsights offers subscriptions to the broadest range of analysis and expert commentary. Contact us to learn about our many subscription offerings.
A TechInsights subscription gives you the data you need- instantly.
Sign up for latest analysis, news and insights from TechInsights!
Stay informed about TechInsights' products, services, and events. Email collection adheres to TechInsights' Privacy Policy.
Revealing the innovations others cannot inside advanced technology products
Contact
General Inquiries
1-888-666-8888
1891 Robertson Rd #500, Nepean, ON K2H 5B7
Copyright © 2023 TechInsights Inc. All rights reserved.