Marvell Switches On Teralynx 10
Marvell's new Teralynx 10 (TX9180) switch IC delivers throughput of 51.2 Tbps, four times that of Teralynx 7. Separately, the company's Nova optical DSP is the industry's first Ethernet PHY to reach 1.6 Tbps.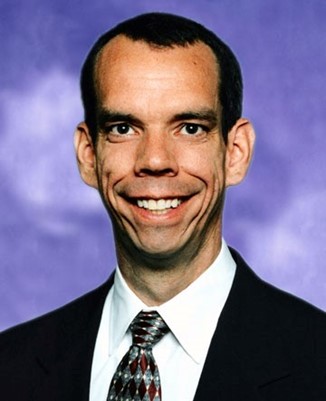 Joseph Byrne
Marvell is taking another swing at chopping down Broadcom's share of data-center switches. In 2Q23, it plans to sample the Teralynx 10 (TX9180) switch IC. This 51.2 Tbps chip quadruples the bandwidth of Teralynx 7 and matches that of Broadcom's Tomahawk 5. Integrating 512 serdes, it supports 128- and 64-port configurations of 400GbE and 800GbE, respectively. The company plans to backfill its product line with a new 25.6 Tbps switch deriving from this design.
Separately, the former Inphi business has developed a 1.6 Tbps optical Ethernet PHY: Nova. Sampling now, Nova integrates eight 200 Gbps serdes and is the first chip to support this rate. Marvell and its competitors call these PHYs "optical DSPs" because signal processing is critical to achieving such extreme data rates. Unlike Teralynx, this business has consistently delivered faster products every two years.
Data-center operators have demanded increasing bandwidth partly because they've been increasing the number of hosted virtual machines in each physical server as processors have integrated more CPUs. The new, faster switch ICs also find use in wide-area data-center interconnects (DCIs) and AI-processing clusters. In the latter application, bandwidth demands have scaled as models have grown bigger and served more widely.
In addition to greater bandwidth, customers demand lower latency. A task distributed among multiple processors is incomplete until each communicates its partial results. Every nanosecond of network delay is time the processors must sit idle. Teralynx designs have focused on keeping latency low, and Teralynx 10 adds congestion-aware routing so network traffic can bypass overcrowded links instead of queuing up.
Marvell reports shipping more than five million 400 Gbps Teralynx ports. Customers include Cisco, which uses Teralynx in the Nexus 3400-S; LinkedIn; and top-tier cloud providers. Teralynx 10's added port density will help Marvell further increase port shipments and meet the industry's growing 400GbE port demand.
Free Newsletter
Get the latest analysis of new developments in semiconductor market and research analysis.
Subscribers can view the full article in the TechInsights Platform.
You must be a subscriber to access the Manufacturing Analysis reports & services.
If you are not a subscriber, you should be! Enter your email below to contact us about access.
Sign up for latest analysis, news and insights from TechInsights!
Stay informed about TechInsights' products, services, and events. Email collection adheres to TechInsights' Privacy Policy.
Revealing the innovations others cannot inside advanced technology products
Contact
General Inquiries
1-888-666-8888
1891 Robertson Rd #500, Nepean, ON K2H 5B7
Copyright © 2023 TechInsights Inc. All rights reserved.