Marvell Adds Fusion Models to Octeon 10
Octeon 10 Fusion combines Arm Neoverse N2 CPUs, packet-processing hardware, DSPs, and in-line wireless accelerators. Targeting 5G infrastructure, it's the only merchant-market integrated base-station processor for macrocells.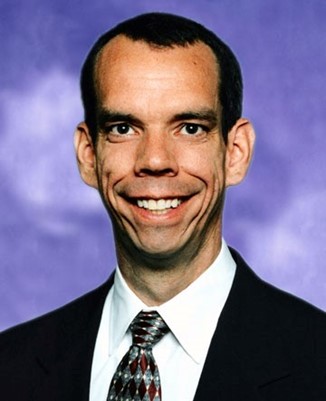 Joseph Byrne
Marvell has revamped its Octeon Fusion base-station processor, melding Octeon 10's general and network processing with signal processing. Whereas past Fusions targeted baseband line cards, the Octeon 10 version also targets some radio units, integrating a JESD204 interface to directly connect an RF transceiver such as the Analog Devices (ADI) ADRV9040.
On their own, the non-Fusion Octeons can tackle Layer 2 and 3 tasks in wireless infrastructure. Extending these capabilities to Layer 1, the Fusion models supplement the basic Octeon design with DSP cores and accelerators. In production now, the CNF105 Octeon 10 Fusion family succeeds the CNF95, the first Fusion family targeting 5G designs.
In recent years, Marvell has set its sights on four markets: automotive, enterprise, data center, and carrier infrastructure. The lattermost includes 5G infrastructure and accounted for 18% of the company's revenue in its most recent fiscal year. In addition to offering Octeon and Octeon Fusion, Marvell positions its Prestera Ethernet switch chips and PAM4 DSPs (optical Ethernet PHYs) for RAN equipment. In 2019 (a year after acquiring Cavium and the Octeon family), it acquired Avera Semiconductor, an ASIC supplier that counted carrier-infrastructure OEMs among its primary customers.
Investing heavily in products for the mobile-infrastructure market, Marvell has emerged as the lone merchant-market baseband-processor supplier. Samsung is the original lead customer for Fusion. Marvell subsequently landed Nokia, the second-largest mobile-infrastructure supplier outside China. In 2021, Marvell announced Fujitsu as a customer and Octeon 10 wins at ZTE.
Free Newsletter
Get the latest analysis of new developments in semiconductor market and research analysis.
Subscribers can view the full article in the TechInsights Platform.
You must be a subscriber to access the Manufacturing Analysis reports & services.
If you are not a subscriber, you should be! Enter your email below to contact us about access.
The authoritative information platform to the semiconductor industry.
Discover why TechInsights stands as the semiconductor industry's most trusted source for actionable, in-depth intelligence.