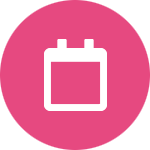 January 12, 2021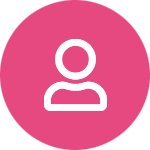 John Sullivan
HiSilicon's move towards an antenna to modem solution
HiSilicon provides the RF transceiver and mobile SoC for Huawei's mobile handsets but the RF front end has traditionally been sourced from the usual front end suppliers such as Skyworks, Qorvo and Murata among others. Over the past three years, however, HiSilicon's presence in the front-end components of Huawei mobile handsets has grown significantly which could signal a desire to provide an antenna to modem solution.
In 2017 TechInsights' teardown activities revealed the presence of seven receive side front end components consisting of an LNA and RF switch module in five models of Huawei handsets. 2018 saw a small increase in the number of new components but the number of handsets that they were found in increased to 22. TechInsights also observed three multichip power amp modules indicating an increase in the integration of the front-end components of these handsets. 2019 saw an increase of 14 new front-end components including 7 more multichip PAMs as well as 7 new LNA/RF Switch components. The number of handsets that contained these components was 23. 2020 only saw 2 new components. A 5G NR FEM was found in the Huawei Nova 7 5G handset....
John Sullivan, Senior Circuit Analyst
John's more than 20 years within the TechInsights organization - first with Chipworks, now TechInsights - has seen him in several different roles, from circuit & patent analyst, to engineering circuit manager, to the IP side of the house, and into his current position. This experience has made him a well-round patent analyst and reverse engineering professional. His current role involves planning and executing programs that helps TechInsights clients leverate their intellectual property.
Want to read more?
TechInsights Mobile RF subscribers already have access to exclusive TechStream content in the TechInsights Platform.
Learn more
Interested in a subscription?
TechInsights offers subscriptions to the broadest range of analysis and expert commentary. Contact us to learn about our many subscription offerings.
Learn more
A TechInsights subscription gives you the data you need- instantly.
Latest Posts From Our Blogs