Helio G99: The Final 4G Processor?
MediaTek released a 6nm shrink of the Helio G96, reducing cost and extending battery life. The G99 product number signals it may be the company's final LTE processor.

Linley Gwennap
With so much attention on the rise of 5G, one might think older cellular technologies were on the verge of extinction. But half of all smartphones continue to rely on LTE (4G). Although they're mainly low-cost models, they constitute a sizable market. The leading chip vendors, however, have slowed their pace of introducing LTE processors, aiming to milk existing designs in this shrinking market. The Helio G99's product number signals MediaTek won't introduce any more LTE chips, except perhaps at lower performance levels.
Earlier this year, shipments of 5G phones surpassed those of LTE phones for the first time. After tilting about 60/40 in favor of LTE in 2021, this year could see this ratio nearly reverse. The 5G ramp is far ahead of previous generations; LTE required six years to reach 50% of all smartphones. But after a rapid surge in 2020, 5G adoption has grown more slowly given the new technology's higher cost. LTE will remain a sizable portion of the smartphone market for several years.
The Helio G99 is a 6nm shrink of the Helio G96, which appeared just last year. Although designated as a midrange part, we expect the new chip will move quickly into low-cost ($150–$200) phones, where it will also replace the Helio G88. That will leave MediaTek with the Helio G37 for $100–$150 phones and the Helio A22 for ultra-low-cost ones.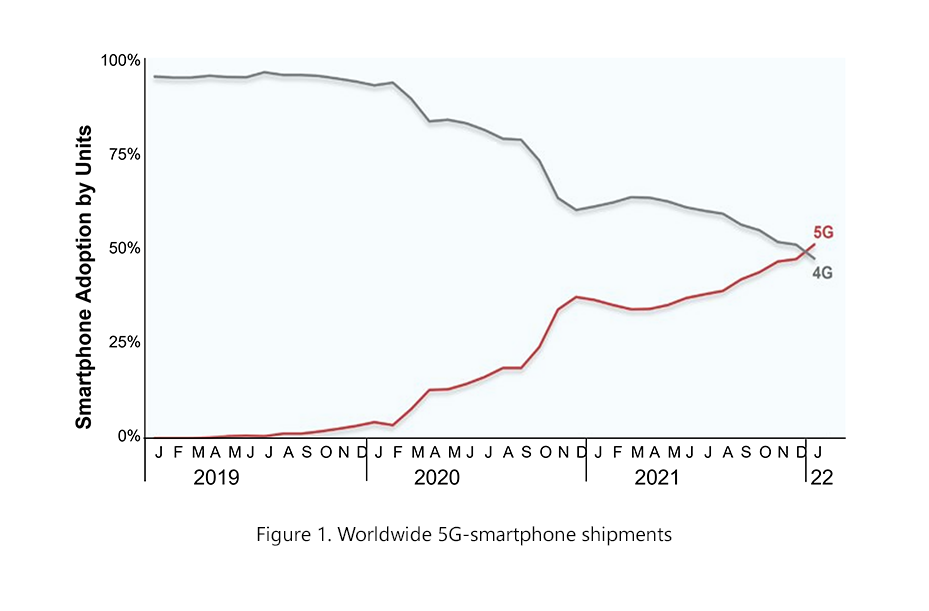 Free Newsletter
Get the latest analysis of new developments in semiconductor market and research analysis.
Subscribers can view the full article in the TechInsights Platform.
You must be a subscriber to access the Manufacturing Analysis reports & services.
If you are not a subscriber, you should be! Enter your email below to contact us about access.
Sign up for latest analysis, news and insights from TechInsights!
Stay informed about TechInsights' products, services, and events. Email collection adheres to TechInsights' Privacy Policy.
Revealing the innovations others cannot inside advanced technology products
Contact
General Inquiries
1-888-666-8888
1891 Robertson Rd #500, Nepean, ON K2H 5B7
Copyright © 2023 TechInsights Inc. All rights reserved.