First commercially available Wi-Fi 7 (802.11 be) wireless router: H3C Magic BE18000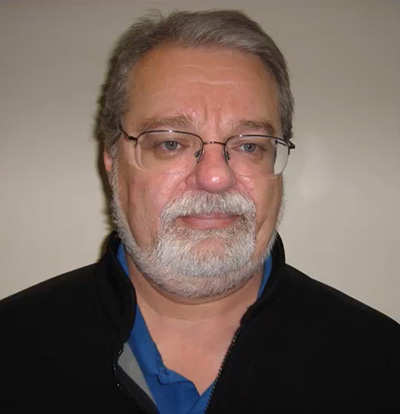 Radu Trandafir
Less than 2 months after the announcement of Qualcomm's Wi-Fi 7 (IEEE 802.11 be) networking chipset, known since 2019 as Networking Pro Platform, we have a world premier, the first wireless router Wi-Fi 7.
Network equipment manufacturer Hangzhou H3C Technologies Co., Ltd has announced the world's first Wi-Fi 7 wireless router (Application Point) named H3C Magic BE18000. According to the manufacturer's data sheet, the router is a tri-band device using a Qualcomm SoC which means it's a Networking Pro 1220 Platform (tri-band, 21 Gbps PHY(physical layer) rate, 12 spatial streams).
Image source: Hangzhou H3C Technologies Co., Ltd
Even though the H3C claims the device is available for retail sale, don't expect it to be seen anytime soon in North America. At the time of writing this blog, we couldn't find any FCC applications under the Hangzhou H3C name beyond 2009, even though the 2021 H3C WA6628 AP (access point) 802.11 ax compliant is specified as FCC certified. We'll have to wait for both end-point (customer premises equipment CPE) and the access point (AP) to show up in numbers later this year and next to talk about features and performance.
For now, we know that MediaTek is also an early riser with two Wi-Fi 7 devices, one for AP applications (Filogic 880) and one for end-users/clients (Filogic 380). MediaTek indicates that products using these devices should be introduced on the market in 2023. Broadcom has also announced their Wi-Fi 7 family of devices** presumably to be used in products launching in 2023 as well.
(*) The IEEE 802.11 be standard is not released yet, F/W upgrades from Qualcomm could make it compliant once the standard is released, probably in early 2024 or sooner. Are these wireless routers going to be recertified for Wi-Fi 7? We remind the reader that "Wi-Fi 7" and its associated logo is a certification issued by the Wi-Fi Alliance proving compliance to the IEEE 802.11 be standard.
(**) BCM4398 endpoint/CPE, BCM67263 & BCM6726 Wi-Fi routers/AP and BCM43740/BCM43720 Enterprise-class wireless gateway.
The tri-band and quad-band (premium tier) family of Networking Pro series, in its third generation, Wi-Fi 7 ready:
Source: Qualcomm Technologies Inc.
These devices are meant to be paired for best performance with the FastConnect 7800 series for end-point applications, (mobile phones and mobile computing products).
TechInsights' sourcing team has promised to secure end products for our analysis team, both from the AP and CPE/end-point side, so keep an eye on the IoT Connectivity SoC subscription as our Product Management team has already penciled them in for analysis.

Sign up for latest analysis, news and insights from TechInsights!
Stay informed about TechInsights' products, services, and events. Email collection adheres to TechInsights' Privacy Policy.
Revealing the innovations others cannot inside advanced technology products
Contact
General Inquiries
1-888-666-8888
1891 Robertson Rd #500, Nepean, ON K2H 5B7
Copyright © 2023 TechInsights Inc. All rights reserved.