EUV is changing Fab Economics. The Forecasting Problem.

G. Dan Hutcheson
The Chip Insider®
EUV is changing Fab Economics: Last week I was at Frontiers of Characterization and Metrology for Nanoelectronics, to hear a battle of the presenters on EUV reticle inspection. KLA has dominated reticle inspection for the last 4 decades, which led to its dominance of the far more lucrative wafer inspection market. The emergence of EUV became a potential competitive entry point, because KLA made a conscious decision not to develop a reticle actinic inspection system which chip makers wanted. LaserTec answered these customer wants with their ACTIS series of reticle inspection systems, which is now booked out into next year. KLA suggested that a Print-to-Wafer (P2W) scheme was a much more practical choice. Over the last 4 decades, reticle inspection systems have been bought by both mask shops and fabbed chip makers. The reason was this: with stepper/scanner a defect on a reticle will print on every field exposed. Early attempts to bring steppers into production were met with zero yields because of this. With EUV, one had to ask, WHAT was KLA thinking?
The Forecasting Problem: Currently, there is ZERO forward visibility for the industry. We have reported substantial declines in weather conditions. We have written for some time that it's slowing, which Micron demonstrated last night. Also, Intel put its Ohio fab on indefinite hold due to a delay in passing the CHIPS act, which also indicates the demand is not there to fund it alone. The question of how serious it is can't be answered due to an extreme lack of visibility into the braking power of multiple factors.
"Forecasting is difficult… Especially when it's about the future" – Yogi Berra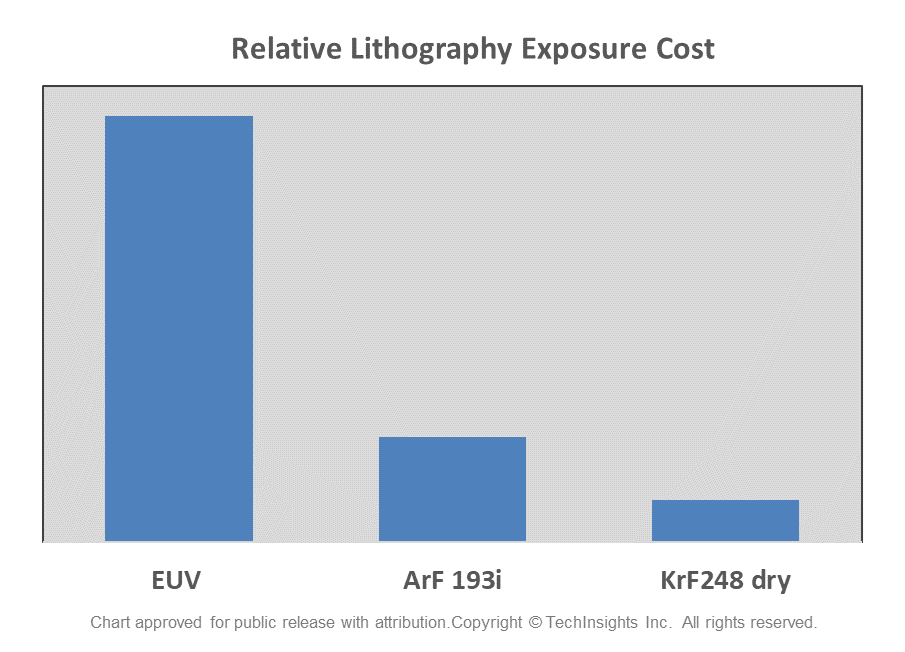 Free Newsletter
Get the latest analysis of new developments in semiconductor market and research analysis.
Subscribers can view more articles in the TechInsights Platform.
You must be a subscriber to access the Manufacturing Analysis reports & services.
If you are not a subscriber, you should be! Enter your email below to contact us about access.
Sign up for latest analysis, news and insights from TechInsights!
Stay informed about TechInsights' products, services, and events. Email collection adheres to TechInsights' Privacy Policy.
Revealing the innovations others cannot inside advanced technology products
Contact
General Inquiries
1-888-666-8888
1891 Robertson Rd #500, Nepean, ON K2H 5B7
Copyright © 2023 TechInsights Inc. All rights reserved.