Espressif Announces Processor with Video
Espressif, maker of wireless-enabled processors, has announced a new CPU that targets man-machine applications.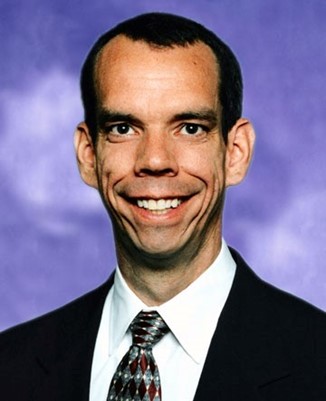 Joseph Byrne
Rarely is a new product notable for features it doesn't include, but such is the case with Espressif's ESP32-P4. The Shanghai-based company built its business supplying low-cost processors with integrated Wi-Fi and Bluetooth. The P4, however, trades in these radios for camera interfaces, a video encoder, a 2D graphics compositing engine, and an LCD interface.
As with other ESP32 devices, the P4 integrates security functions including encryption and secure boot, numerous I/O ports, and peripherals such as timers, counters, and pulse-width modulators. A separate wireless chip, likely implementing more advanced Wi-Fi than the 1x1 802.11n supported in other ESP32 processors, could connect via SDIO or USB.
Espressif has employed Tensilica Xtensa CPUs in most of its designs but is increasingly using RISC-V CPUs. The P4 has a dual-core 400 MHz RISC-V complex and a low-power 40 MHz RISC-V CPU. Licensing, royalties, and die size for such cores can be lower than for Arm CPUs. RISC-V CPUs have the added benefits to Espressif of being unencumbered by western intellectual-property rights and are available from multiple sources.
Processing and wireless are an essential combination for home automation. Owing to low-cost products and development boards, Espressif has secured a strong position with hobbyists and purveyors of unbranded smart-home goods, generating an annual revenue of about $180 million—close to what rival Nordic Semiconductor generates in a quarter.
The P4 expands the market Espressif can serve, providing a chip that can be used in cameras and interact with users. By contrast, previous ESP32-based systems have used buttons and lights to interface directly with users, relying on smartphone apps or other indirect mechanisms for more complicated user interaction. The P4 also puts Espressif in competition with more companies, such as NXP with its i.MX RT.
Free Newsletter
Get the latest analysis of new developments in semiconductor market and research analysis.
Subscribers can view the full article in the TechInsights Platform.
You must be a subscriber to access the Manufacturing Analysis reports & services.
If you are not a subscriber, you should be! Enter your email below to contact us about access.
Sign up for latest analysis, news and insights from TechInsights!
Stay informed about TechInsights' products, services, and events. Email collection adheres to TechInsights' Privacy Policy.
Revealing the innovations others cannot inside advanced technology products
Contact
General Inquiries
1-888-666-8888
1891 Robertson Rd #500, Nepean, ON K2H 5B7
Copyright © 2023 TechInsights Inc. All rights reserved.