Dimensity 1050 Adds Millimeter-Wave 5G
MediaTek's first smartphone processor to support the highest cellular bands targets mmWave operators in the US and Japan. In addition, the Dimensity 930 upgrades midrange sub-6GHz phones.

Linley Gwennap
Even as it charged into the shipment lead for smartphone processors, MediaTek lost some opportunities in the US and Japan because its chips lacked support for leading-edge cellular technology. The company's new Dimensity 1050 is its first processor to integrate a modem that handles millimeter-wave (mmWave) bands, which deliver the greatest bandwidth and data rates for 5G phones. It's also the first merchant chipset to challenge Snapdragon for mmWave phones.
The D1050 is a midrange product. Instead of the four "big" cores in mid-premium processors, it provides only two 2.5GHz Cortex-A78s, along with a three-core Mali GPU. The chip employs TSMC's cost-optimized 6nm technology. It supports LPDDR5 and Wi-Fi 6E connectivity.
MediaTek generally doesn't supply RF-front-end (RFFE) components (filters, amplifiers, etc.), allowing customers to choose among third-party products. But no third parties offer RFFE components for mmWave. For these customers, the company created its own RF solution, which includes the MT6101 transceiver and the MT6107 RFFE module.
At Computex, MediaTek also announced the Dimensity 930, an upgrade to the older Dimensity 810 for phones that operate on sub-6GHz frequencies but not mmWave. As the part number implies, it targets less expensive 5G phones than the D1050 does. Like that chip, the D930 sports dual A78 CPUs but at a slightly slower 2.2GHz. It features a PowerVR GPU, marking MediaTek's return to Imagination. Both new chips are set to appear in phones in the third quarter.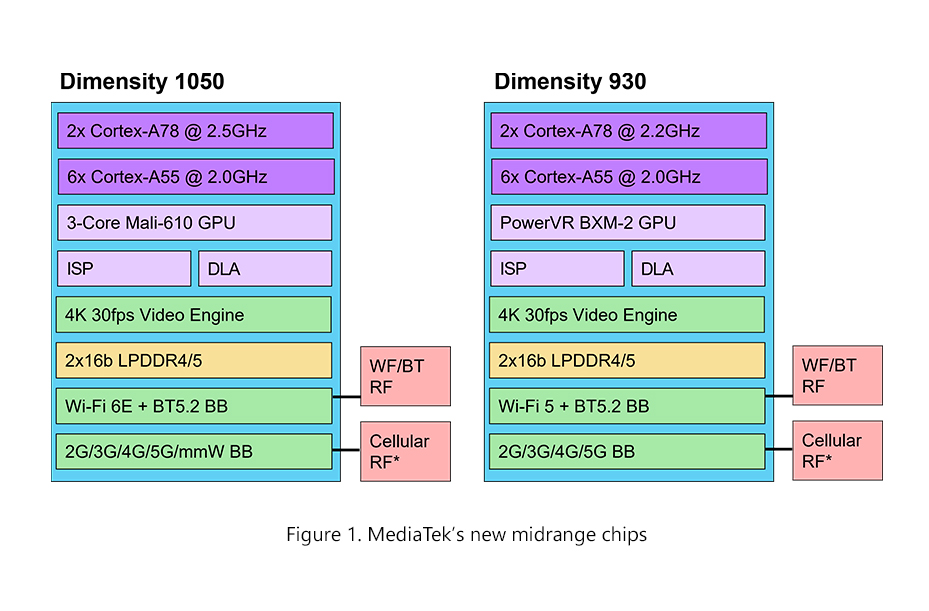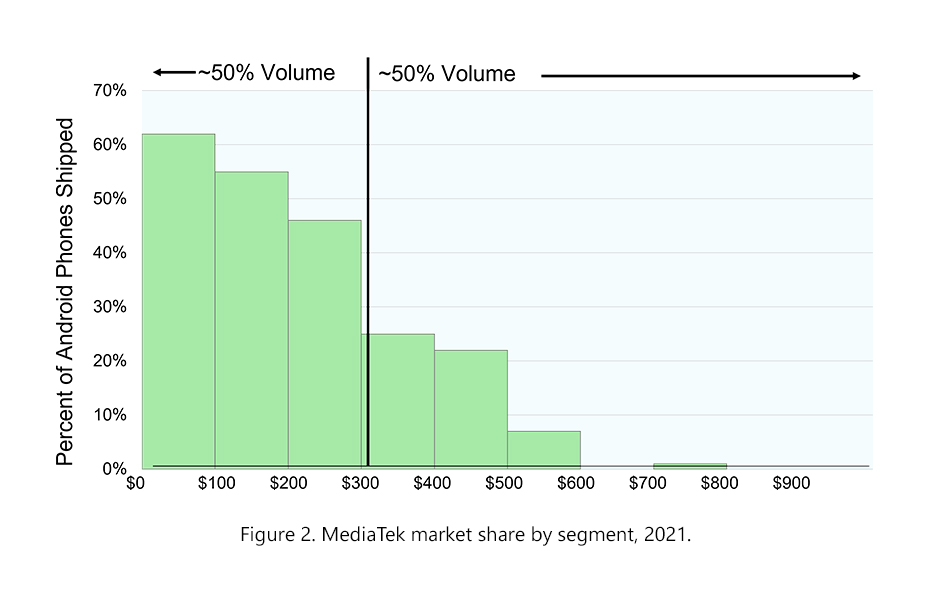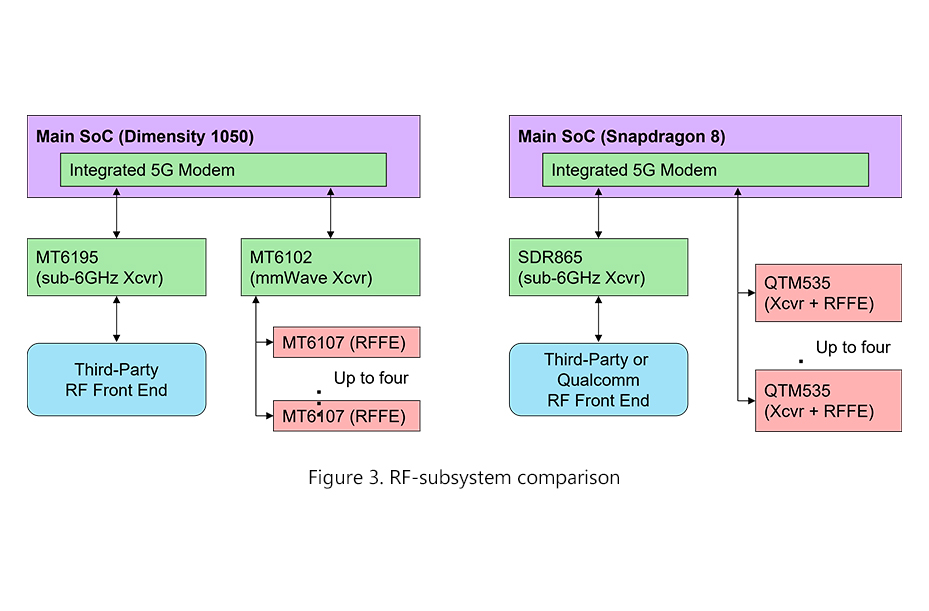 Free Newsletter
Get the latest analysis of new developments in semiconductor market and research analysis.
Subscribers can view the full article in the TechInsights Platform.
You must be a subscriber to access the Manufacturing Analysis reports & services.
If you are not a subscriber, you should be! Enter your email below to contact us about access.
Sign up for latest analysis, news and insights from TechInsights!
Stay informed about TechInsights' products, services, and events. Email collection adheres to TechInsights' Privacy Policy.
Revealing the innovations others cannot inside advanced technology products
Contact
General Inquiries
1-888-666-8888
1891 Robertson Rd #500, Nepean, ON K2H 5B7
Copyright © 2023 TechInsights Inc. All rights reserved.