Defending Against Infringement Claims with Patent Invalidation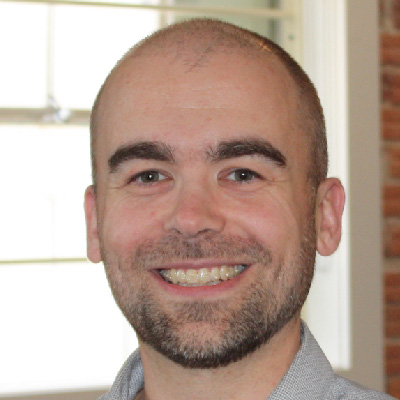 Adam Januszkiewicz
With an increasing number of semiconductor patents being granted each year, there is a corresponding increase in patent litigation. Asserting parties have access to more funding than ever before. This allows them to open cases against any company suspected of infringing their patents.
It doesn't matter how long your company has been in business or how many patents it holds. Everyone is susceptible of being targeted with a patent infringement claim. How are companies supposed to protect themselves against litigation?
The answer is to invalidate the asserting patent.
Who is involved in patent litigation?
Companies that conduct semiconductor research, design, and manufacturing are consistently among the top patent recipients from the U.S. Patent and Trademark Office. Last year the top 10 patent recipients in the USPO were all operating companies or semiconductor manufacturers, including Samsung, TSMC, and Intel.
| Rank | Name | 2021 Patents Granted | 2020 Patents Granted | % Change | Rank Change |
| --- | --- | --- | --- | --- | --- |
| 1 | International Business Machines Corp | 8,682 | 9,130 | -5  | +0 |
| 2 | Samsung Electronics Co Ltd | 6,366 | 6,415 | -1  | +0 |
| 3 | Canon Inc | 3,021 | 3,225 | -6  | +0 |
| 4 | Taiwan Semiconductor Manufacturing Co TSMC Ltd | 2,798 | 2,883 | -1  | +2 |
| 5 | Huawei Technologies Co Ltd | 2,770 | 2,761 | +0  | +4 |
| 6 | Intel Corp | 2,615 | 2,867 | -9  | -1 |
| 7 | Apple Inc | 2,541 | 2,791 | -9 | +1 |
| 8 | LG Electronics Inc | 2,487 | 2,831 | -12  | -1 |
| 9 | Microsoft Technology Licensing LLC | 2,418 | 2,905 | -17 | -5 |
| 10 | Qualcomm Inc | 2,149 | 2,276 | -6 | +0 |
Figure 1: Table from 2021 Top 50 US Patent Assignees (IFI CLAIMS)
Companies on this list are some of the world's most important technology companies whose products go into many of the products that are used daily by consumers. Due to the success of these companies, they are often targeted by other operating companies, and more commonly non-practicing entities with patent infringement claims.
Non-practicing entities (NPEs) are companies that buy patents and hold small patent portfolios, but do not manufacture products. Instead, they assert their portfolios looking to win settlements or negotiate licensing terms for their patents. Larger NPEs will often partner with smaller entities and help provide resources required to litigate.
Litigation by NPEs saw its peak in 2012 with a steady decline in subsequent years. However, there has recently been an uptick in NPE litigation. According to a recent study, this could be due to operating companies divesting their patent portfolios to NPEs during economic downturns.
How do operating companies protect themselves from other parties making infringement claims against them? The most common way to defend against litigation is by invalidating patents through prior art.
What is prior art?
Prior art is anything that has been disclosed to the public about an invention before a patent filing date. This can include things like documents, data sheets, marketing materials, and even other patented products.
For a patent application to be granted the patent office will first search for prior art to determine whether the claims are truly novel. If no prior art is found, then the patent application may proceed and lead to being granted. If prior art is found, it will have to be considered as part of the eligibility for the patent and may in fact invalidate a patent claim.
Why do patents get invalidated?
You might think that during due diligence the patent application process patent attorneys and patent examiner would find all prior art that exists before granting a patent. In fact, this is not always the case, as there simply is not enough time and resources available to find all possible prior art during the application process.
A recent study from TUM School of Management states that a conservative estimate of 75% of German patents would be invalidated if challenged in court. Similarly, in the United States, studies have found that roughly 60% of patents are truly invalid. A simple Google search on the invalidation of patents results in many articles and studies showing similar statistics.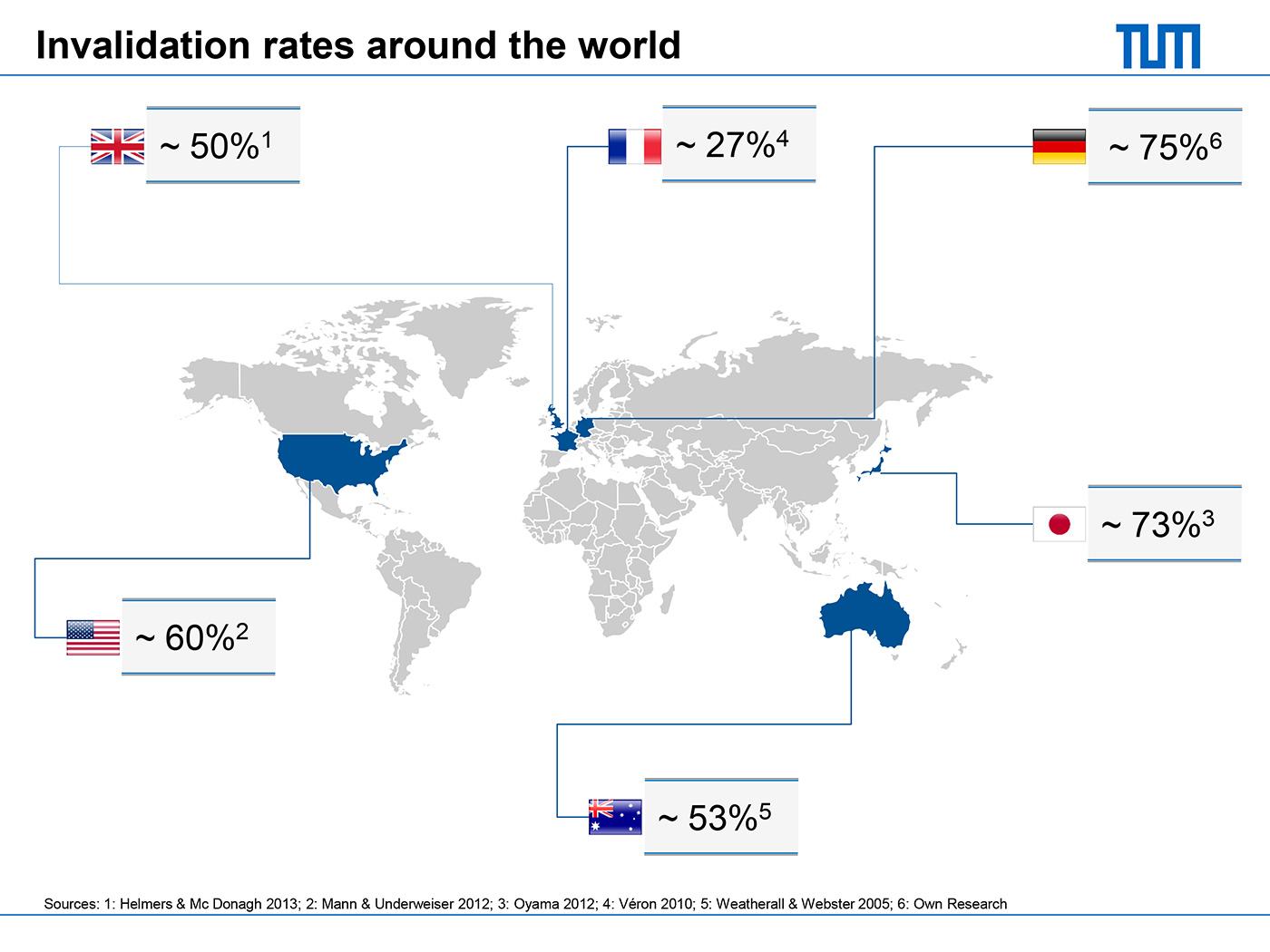 Figure 2: A map showing the invalidation rates of patents around the world. Source: berkeley.edu)
Because so many patents that have been granted are technically invalid due to prior art, patent invalidation is a good strategy in defending against patent infringement claims. Over 70% of all patents invalidated in court proceedings were due to the discovery of prior art.
What's the best way to find prior art?
If most patents are truly invalid due to prior art, then it should be easy to defend against infringement claims. Unfortunately, it is not that easy to find prior art. Typically, a patent attorney and patent office has already completed rudimentary due diligence before filing a patent application to find everything they can.
Finding prior art is like finding a needle in a haystack. Common sources used to find prior art include:
Marketing documentation
Technical documentation like data sheets
Patents
Devices
Sourcing marketing documentation, technical information, and looking through patent claims is simple enough. Some of this information has been preserved and archived online and is accessible for free or through datasets that can be purchased.
But what about finding prior art in devices? This is where things get to be more complicated. Finding prior art in a device requires you to have access to the device in question. The prior art needed to invalidate a patent, may have been released to public on a device a generation or two ago. Time has passed and the device is no longer sold on the market and may be extremely difficult to find.
If you're fortunate enough to find the device needed, how will you conduct analysis on this device? Reverse engineering is a costly process, one that may need to be repeated on multiple devices to find prior art.
Luckily, there's an easier way to find prior art in devices.
To help invalidate patents through prior art, TechInsights has made available a large collection of technology analysis that spans over 30 years. Accessing this collection will drastically reduce the cost and time required to find prior art in products and devices. If prior art exists for an invention, TechInsights will have it.

Are you a patent agent or licensing manager at a law firm or operating company and are looking to invalidate the patents of an entity asserting against you?
We can help! Contact us below to learn more about how access to TechInsights' collection of semiconductor analysis can reduce research costs and ensure success in invalidating patents.
Sign up for latest analysis, news and insights from TechInsights!
Stay informed about TechInsights' products, services, and events. Email collection adheres to TechInsights' Privacy Policy.
Revealing the innovations others cannot inside advanced technology products
Contact
General Inquiries
1-888-666-8888
1891 Robertson Rd #500, Nepean, ON K2H 5B7
Copyright © 2023 TechInsights Inc. All rights reserved.